Via the excellent Jonathon Mott at UBS:
Australian economic recovery keeps surprising
Over the last month a raft of economic data has surprised on the upside. Home lending; building approvals; retail sales; car sales; trade data and GDP all exceeded expectations. Additionally, new COVID-19 cases across Australia have approached zero (outside hotel quarantine) allowing many restrictions to be removed and most interstate travel to be re-opened. Consumer and business confidence have rebounded solidly.

Credit risk is falling
Given the improved environment, we are becoming increasingly comfortable with the outlook for credit impairment charges for the banks in Australia and NZ. (1) Within the institutional businesses there have only been a couple of corporate collapses this cycle (Virgin Airlines and Grocon), with ECM raisings and DCM liquidity helping to improve the credit outcome; (2) Although not all small businesses are out of the woods, the outlook for SMEs appears to have turned the corner; (3) House prices are rallying (sharply in some areas) given record housing lending volumes and near zero rates. Recent RBA comments indicate Australian regulators are not considering implementing macro-prudential policies yet, in contrast to the RBNZ. This implies mortgage losses are likely to be manageable despite elevated unemployment.

Expect a sharp fall in credit losses in 2H21. Higher dividends & buy-backs likely
We expect credit charges to remain around mid-cycle levels in 1H21E (mid-20s in bp) as the tail of deferred loans migrate into the delinquent buckets and global uncertainties remain. However, by 2H21E and into 1H22E, we believe credit impairment charges may fall sharply to low-to-mid double digit (bp) levels. This implies Credit RWA migration may be materially lower than first anticipated (~30-50bp of CET1). As a result, the banks' CET1 positions are likely to be stronger than forecast. This should allow payout ratios to rise back towards historical levels (75-80%) and the return of excess capital.

Sector EPS upgrades 10%/15%/9% (FY21-23E). Higher dividends & Buy-Banks
We have upgraded bank EPS forecasts from lower Credit Impairment Charges. This flows through to higher dividends (see Figure 1). With stronger CET1 positions we have incorporated buy-backs of 4.3% (of shares on issue) for ANZ, 5.4% for CBA, 3.8% for NAB, and 2.6% for WBC in 1H22E. We remain positive on the banks for the cyclical recovery, attractive dividend yields and potential capital returns. However, we are very cautious the structural headwinds facing the banks with falling revenue and PPOP from sustained near zero rates. Pref: ANZ, NAB, WBC, CBA (Majors). BEN, BOQ (Regionals).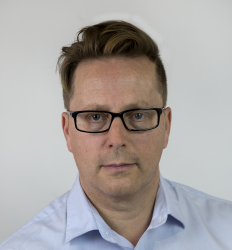 Latest posts by David Llewellyn-Smith
(see all)