Via FTAlphaville:
As with Japan in the 1990s, years of low — and even negative — interest rates in the eurozone have led to suspicions that the region's business landscape is harbouring a load of zombie firms. That is, companies that are being kept artificially alive by the repeated extension of credit.

Many have tried to place the blame on the European Central Bank's aggressive easing for the phenomenon, which critics say stymies longer-term growth prospects because it keeps capital and labour locked into inefficient parts of the economy and chokes innovation. The central bank, meanwhile, has said other factors are at work, such as structural shifts in the economy, which are leading to lower profitability regardless of where interest rates are. The way to fix the problem, they say, is not to raise rates, but to pass structural reforms.

Either way, a new cause of Zombification has come to light: government support for firms during the coronavirus pandemic. And in recent weeks a spate of analyst notes and think tanks have dealt with how this has affected the degree to which undead companies are haunting Europe.

One, the Cologne Institute for Economic Research, believes that Germany's suspension of the obligation to file for bankruptcy (a measure introduced in the spring and extended for companies with over-indebtedness related to the pandemic until the end of this year) has led to the creation of an additional 4,300 zombie companies. Hat-tip to ING-DiBa's Carsten Brzeski for spotting this, and for this interpretation:

The suspension of the obligation to file for bankruptcy has meant that banks and business partners of companies in difficulty may not be aware of this and could continue to lend money or enter into contracts. This would normally create room for competitors who are economically better placed. At present, however, these companies are able to remain in the market and continue to operate at the expense of their competitors, despite losses and a lower chance of survival.

While these companies could well just disappear if Berlin reintroduced the obligations to file for bankruptcy, it would — as Brzeski notes — be a brave politician to allow a wave of insolvencies to occur on their watch in an election year (2021 is one such year in Germany).

Another note, by French bank Natixis, estimates that the proportion of companies that are "zombies" has risen from 3.5 per cent at the beginning of the 1990s, to close to 11 per cent in 2008, to 21 per cent in 2019. Here's the split by country for the currency zone's four largest economies:

How accurate these figures are is anyone's guess.

Here in Germany, hotels, restaurants and other businesses forced to close during the current lockdown are receiving 75 per cent of their normal revenue from the government. Many might go out of business without it. But we don't think that necessarily means they're zombie firms. They may well be able to survive without government support once universal vaccination programmes are rolled out.

On the other hand, Covid-19 is likely to fundamentally alter the economic landscape, implying that a greater portion of capital and labour will have to be reallocated after it.

Working out the split between the true Zombies and those now mummified on state support but able to thrive once lockdowns ease and case numbers slide is therefore an extremely tricky task. (Which the Natixis note acknowledges, stating that we need to know the shape of the recovery first.)

We'd love to be able to know the definitive answer. We've been writing about the fate of Europe's zombie companies for so long that we've pretty much lost the will to live. But to truly appreciate the scale of the problem, we'll have to wait a little longer still.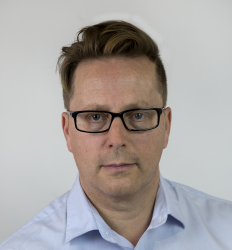 Latest posts by Houses and Holes
(see all)