Sir Fomo McSpruikerson is an expatriate billionaire and proud proprietor of The Strayan, a vanity media project designed to boost his assets. 
NSW Police file missing person report for ABC journalist Ian Verrender
ABC journalist Ian Verrender has been reported missing by NSW Police, exactly one week after penning an article critical of Australia's relationship with China at the national broadcaster.
The veteran journalist hasn't been since his article was published online and there are concerns for his safety. The journalist was last seen having an animated conversation with Hugh White in the parking lot of the Ultimo Headquarters, which was the last confirmed sighting of Verrender.
White has denied allegations that he knows the whereabouts of Verrender.
"I was in hospital all week receiving treatment for a badly strained neck, as I've been going a little overboard with all the kowtowing," White told the Strayan.
"I have no idea where Ian is, but I told him emphatically that he should be concerned for his safety when writing things like that regarding Australia's largest trading partner."
NSW Police are urging anyone with any information to come forward and are believed to be speaking to Stan Grant later this evening.
The Chinese Embassy in Canberra has refused to comment on rumours that Verrender is being held there.
****
Survey finds Australians don't give a shit what Mike Cannon-Brookes thinks about anything
A survey has found that Atlassian founder and billionaire Mike Cannon-Brookes is no favourite of the Australian public.
The poll, conducted by the Institute for Institutions, has found that 95% of Australians are sick of hearing about Cannon-Brookes' opinions on anything not related to software engineering.
The Atlassian founder has been vocal about many political issues unrelated to Atlassian's core business and that subsequently hasn't won him any fans in the public sphere.
Some of the written survey responses were scathing.
"Who asked this guy what he thinks about anything? If I want an informed opinion about software engineering I'll ask him, otherwise STFU" one respondent stated.
"When this guy pays his outsourced Vietnamese coders more than $3 an hour and pays some company tax in Australia, then I'll take him seriously," another commenter noted.
"It's pretty sad Mike has to spend all this money running regular paid advertorials in the Fairfax papers getting people to like him. Just proves you can't buy friends," another said.
Cannon-Brookes has not responded to the survey results, but is believed to be swimming in a pool of his own money at his $95 million Sydney property.
***
Global Talent Visas scrapped after Politician found to be on skills list
The Morrison government has announced they will be scrapping the Global Talent Visa Program, after a discovery had been made that Politician had already been added to the Skills List.
Off the back of a scathing report last week which found widespread rorting of the visa program, a further discovery had been made that 'Politician' had been added to the list. This sparked considerable outrage in Canberra, with several MP's threatening to walk out.
New Immigration Minister Alex Hawke has announced that his first move in office was to terminate the program immediately.
"We just got so carried away adding absolutely every job we could think of that we went over the top," Hawke said.
"It's absolutely outrageous to suggest that we can replace Australian jobs with cheap foreign labour. We are committed to protecting Australian jobs and it's disgusting to suggest that political talent doesn't exist in Australia that we have to import it. There's no skills shortage in Canberra."
Hawke further stated that no other jobs were planned to come off the imported skills list at this time.
Gladys Liu has denied to comment, after rumours that she had an application pending under the program.
***
Australian politicians start googling Indian charities after relationship with China begins collapsing
Google has reported a huge spike in Australian politicians searching for "Indian charities" after the nation's relationship with China has collapsed.
Spikes in searches for "charitable causes in India" increased 200% in the last three weeks according to data from Google Analyitcs. It is understood several MP's from both Labor and Liberal were at the top of search results, with Liberal MP Celia Hammond recording the most searches.
Labor MP's were notably concerned.
"We're just trying to get ahead of the curve. If China turns the tap off, then they also turn the tap off to many of our tax-free retirement plans," Labor MP Julian Hill told the Strayan.
New Trade Minister Dan Tehan echoed Hill's sentiments.
"There's only one other market of 1.3 billion people we can try and sell debt and real estate to, without having to understand the nuance of the relationship and the effects it will have on the average Australian citizen," Tehan told the Strayan.
"Anyone who has actually done business with India knows it's just as much of a dog's breakfast as China, just in a different way. However, India has proven a great friend and even greater source of cheap labour and students, so I think it's more than an ideal replacement."
Tehan scoffed at suggestions that a pivot away from one sided trade deals and mass immigration was needed to reset the Australian economy.
"That's rubbish, we don't do innovation in Australia mate. Houses and holes, mate, lucky country mate."
***
Daniel Andrews says he's accountable for hotel quarantine as long as there's no consequences
Victorian Premier Daniel Andrews has stated that he remains accountable for the hotel quarantine scandal, but will not resign from parliament.
The Coates Inquiry, which examined arguably the biggest socioeconomic disaster in Victorian state history, found no-one was accountable for it despite Andrews' daily press conference re-iterations that he was responsible.
"As I've said many times before, I'm accountable and the buck stops with me. Except when there's actual consequences, then I've got nothing to do with it and I don't know what you're talking about," Andrews told the Strayan.
"I'd like to make the point again, that it was very difficult throwing everyone else under what became a very crowded bus. It was also incredibly difficult under funding the inquiry."
"I'd personally like to thank the United Coalition of Middle-Aged Inner-City Women and Brunswick Millennials for their unwavering support and defence, particularly on social media. I'd also like to thank the Victorian Liberals for being absolutely feckless."
Andrews said the calls for a Royal Commission were absurd and that he would be now concentrating on other things, like finding out where Peta Credlin and Jenny Mikakos both live.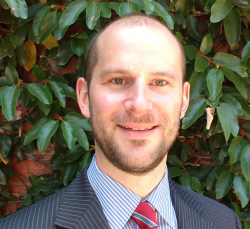 Latest posts by Unconventional Economist
(see all)