Phil Lowe yesterday in Parliament:
Speaking at a parliamentary economics committee meeting in Canberra, Dr Lowe said the aim of the bank in lowering borrowing cost was to "free up cashflow" for households to spend.

"It would be inappropriate for us to target asset prices," Dr Lowe said.

"That's not our job and shouldn't be our job. What the monetary system can do is influence the average level of prices of goods and services."

His comments came as GDP figures released on Wednesday revealed Australia had emerged from the grips of the COVID-19 recession on the back unprecedented fiscal and monetary support. The economy grew 3.3 per cent over the three months to the end of September, ABS figures showed. This was better than the 2.5 per cent most economists had expected and partly reversed the 7 per cent drop in the second quarter.

Dr Lowe said it was clear property prices would rise on the back of record low rates.

"That shouldn't surprise us. Lower interest rates do mean higher house prices, that's part of the transmission mechanism," he said.

…"Apartment prices are still falling. Rents are falling, that's good for renters," he said. "People are choosing where they can to live in houses during the COVID times. It does appear that the trend is towards higher house prices."

But the current trajectory of the housing market, once again on the march as the broader economy improves, is likely to remain constrained, according to Dr Lowe.

He said as long as population growth remained low it was "hard to see a shift in house prices".

"At the moment I'm not particularly concerned about housing prices rising too dramatically, largely due to population growth dynamics," he said.

"Sydney and Melbourne have been most affected by the rapid slowdown in population."

"In the current environment the biggest stability risks is a protracted period of high unemployment rather than borrowing."
Correct. I will add that even if prices begin to blow off it is still not the RBA's job to rein them. That is APRA's job now. A simple fact that seems unable to penetrate any Australian mind.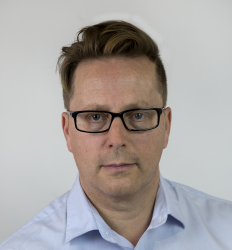 Latest posts by David Llewellyn-Smith
(see all)