The Morrison Government has declared "mission accomplished" on the National Broadband Network (NBN), with Minister for communications, cyber safety and the arts Paul Fletcher claiming the NBN is "built and fully operational".
However, The SMH reports that 35,000 premises are still waiting to be connected to the NBN.
ItNews also reports that 238,000 premises unable to get 25Mbps speeds – the benchmark speed deemed to represent "broadband" in Australia.
For mine, the NBN won't be "mission accomplished" until it provides speeds near the top of global rankings. At present, Australia's fixed broadband is ranked an abysmal 60th in the world according to Ookla's Speedtest Global Index:

According to The AFR, the formal declaration of completion opens the way for the NBN to be privatised:
The announcement was necessary under the National Broadband Network Companies Act 2011, which requires the government to declare the network should be "treated as built and fully operational" by December 31, 2020, or formally extend the deadline.

The declaration is the first of four hurdles to allow the $57 billion government-owned infrastructure asset to be privatised.

The next step would be a Productivity Commission inquiry on the sale. This would then need to examined by a Parliamentary joint committee, and would finally need to be signed off by the Finance Minister.

Mr Fletcher said this process would take "some time" and repeated the government's previous statement that it would not look to privatise the NBN in the current term of Parliament, which will likely run until mid-2022.
Telstra has positioned itself as the likely acquirer, which would effectively return it to the vertically integrated monopoly that existed following privatisation by the Howard Government in the 1990s.
The Coalition must not make the same mistake twice. Creating another vertically integrated monopoly would damage competition, taxpayers and end-users.
The NBN must remain in public hands.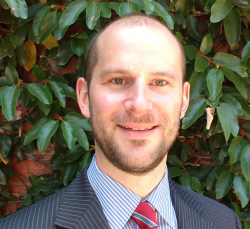 Latest posts by Unconventional Economist
(see all)