On Friday, it was revealed that the federal government's famed Global Talent Independent (GTI) visa program, which promised fast-tracked visas for 15,000 so-called highly-skilled specialists working "at the top of their field", has been systematically defrauded:
The [GTS] scheme is being lauded by some for its swift processing and flexibility.

But as it gets up and running, concerns have been raised that the scheme may be a magnet for fraud.

Leaders from the visa's target sectors — including one in their 20s — have told the ABC they are being approached out of the blue to provide nominations for applications for the Global Talent visa. In one case, cash was offered in exchange…

Migration agents have been aggressive in pitching the new visa to clients.

One firm, Ugrant Migration, posted on Facebook last month highlighting the benefits of the Global Talent visa over other visas, including that there is no age limit, no need to invest in a business, no points assessment and no need to have a job offer…

The reliance on external nominators and the quick processing times have raised questions about the integrity of the scheme, and it's not clear how proactive Home Affairs have been vetting applicants.

One migration law firm has posted on its website: "Having finalised numerous applications under the (Global Talent) program, we are not aware of any nominations who have been contacted by the Australian Department of Home Affairs."
As we know, Australia's entire 'skilled' visa system is a sham that is actually delivering the nation highly underutilised and low paid workers.
The evidence is standing in plain sight in the Department of Home Affair's Continuous Survey of Migrants:

As shown above, migrants have significantly worse labour market outcomes than the general population. Specifically:
The median annual full-time earnings of migrants was $16,500 (22%) below the general population in 2017;
The median annual earnings of migrants was $5,900 (10.2%) below the general population in 2017; and
The unemployment rate of surveyed migrants (12.6%) was more than double the general population (5.5%) in 2017.
Even if we focus on the skilled stream only, both median earnings and unemployment is far worse than the general population:

The temporary 'skilled' visa system is arguably even worse given the $53,900 Temporary Skilled Migration Income Threshold (TSMIT) has been set well below the median Australian wage of $1,100 per week ($57,200 p.a.), according to the ABS:

As you can see, the TSMIT wage floor has fallen $3,300 (6%) below the median income of all Australians ($57,200), which includes unskilled workers. Thus, the TSMIT has incentivised employers to hire cheap migrants instead of local workers, as well as abrogated the need to provide training.
These are shocking results. The skilled stream accounts for the majority of Australia's migration program. They are purported to be highly qualified and brought into Australia to overcome purported 'skills shortages'.
Thus, these 'skilled' migrants should be paid well above the general population, which comprises both skilled and unskilled workers, as well as have very low unemployment.
So, the fact that 'skilled' migrants are paid less, and suffer higher unemployment, is a damning indictment of Australia's much vaunted 'skilled' immigration system, and is bonafide proof that it is undercutting local workers.
To restore integrity to Australia's visa system, all skilled migrants (both temporary and permanent) should be required to be employer-sponsored (given their far better employment outcomes – see above charts) and paid at least at the 75th percentile of earnings (preferably higher).
This would ensure that the skilled visa scheme is used sparingly by businesses to employ only highly skilled migrants with specialised skills, not abused by businesses as a tool for undercutting local workers and eliminating the need for training.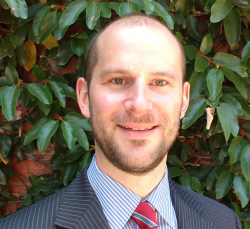 Latest posts by Unconventional Economist
(see all)