See the latest Australian dollar analysis here:
A quiet last day of trading before the Christmas break here in Asia with some mild raises across stock markets and low volatility in currency land.  Bitcoin has fallen below the $23000 support level thought, and gold is steady at its start of week trading level at $1875USD per ounce: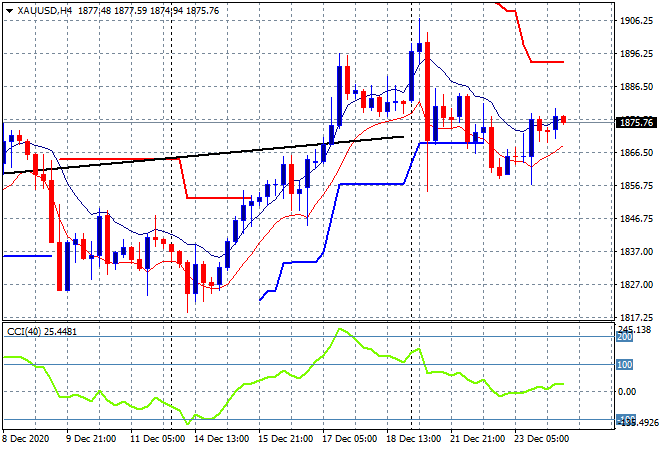 The Shanghai Composite is down nearly 0.25% to remain below the 3400 point level, while in Hong Kong the Hang Seng Index has gone the other way to currently be up 0.25% to 26412 points. Japanese stock markets are doing a little bit in a stronger session so far, with the Nikkei 225 gaining 0.5% to be at 26665 points as trading in Yen remains muted, the USDJPY pair still below short term resistance at the 103.80 level and going nowhere: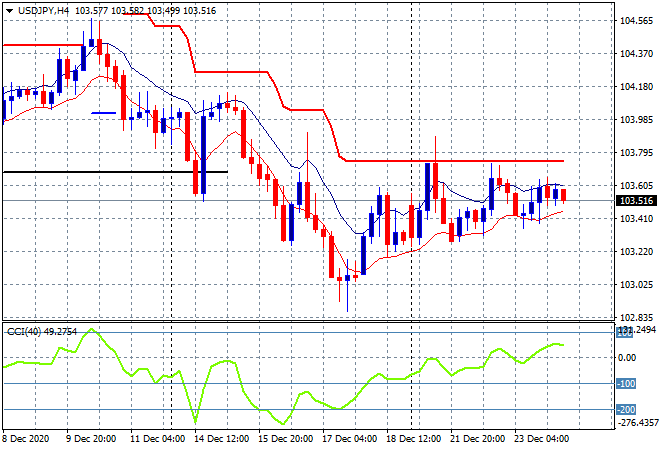 The ASX200 finished early with a 0.3% rise to 6664 points while the Australian dollar is finding some life and is almost back above the 76 handle and to its start of week trading level and momentum gains on the four hourly chart at least: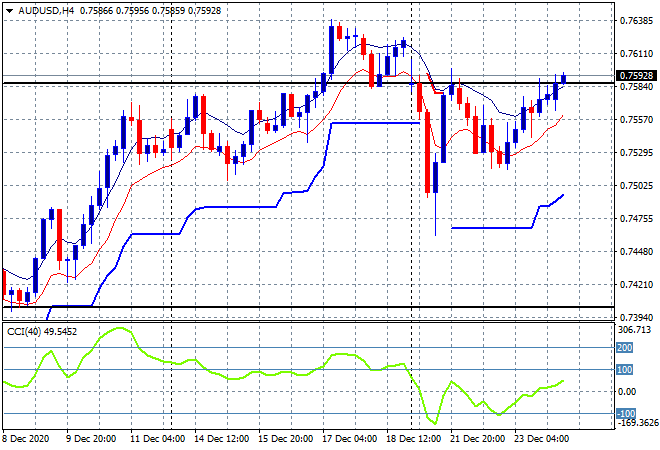 Eurostoxx and S&P futures are basically steady and going nowhere with the four hourly chart of the S&P500 wanting to move above the 3700 point level but probably unlikely as we head into the Christmas break: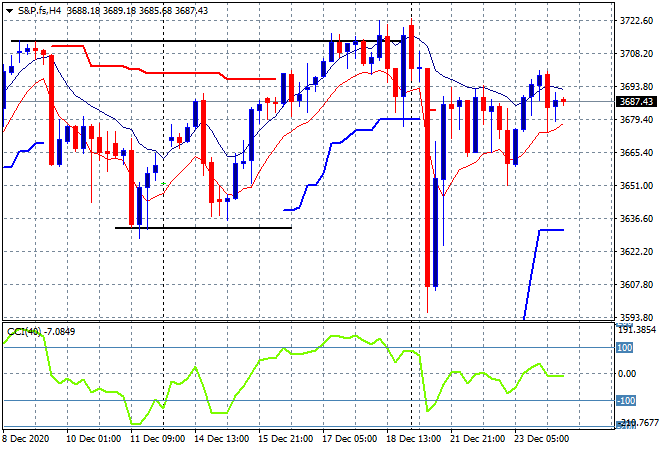 The economic calendar is empty of course because its Christmas Eve! But there's bound to be some surprises coming out of the US Congress as they try to wrestle the fat orange pigeon off the chess board and try to pass another stimulus package.
Have a good Christmas, see you all on the other side of the weekend as I keep the lights on here at MB. Cheers!
Latest posts by Chris Becker
(see all)