Have I called the bottom? Via The Australian:
Australia's big east coast LNG exporters face the introduction of formal price controls on their supplies for the first time in a radical shake-up floated by the Morrison government as it pursues a gas-fired economic recovery.

A draft heads of agreement sent to Queensland's three LNG producers has included reference to a pricing mechanism following sustained pressure from Australia's big manufacturers for cuts to their gas costs, sources told The Australian.

…The LNG netback formula — effectively a local LNG price that takes out the cost of processing and shipping gas to Asian customers — has been developed by the Australian Competition & Consumer Commission in the past few years to boost transparency in the east coast gas market.

Prime Minister Scott Morrison in a September pledge said the government would "strengthen price commitments" as part of its plan to get more gas into the market and re-establish a strong economy after a COVID-19 economic rout. The ACCC also recommended the heads of agreement be extended beyond 2020 and should strengthen requirements around price offers.
Could it be? The AFR has come to the cartel's rescue as usual:
The industry is fighting the Morrison government's proposal for gas reservation on the east coast.

The findings from consultancy EnergyQuest, which was commissioned by oil and gas lobby group APPEA, show that such government steps into the free market result in capital investment drying up in exploration and production.

It points to examples in Thailand, Malaysia, Argentina, Mexico, India and China where under-investment in new supply led to gas shortages and sometimes the need to import more expensive gas to boost domestic supply.
Well…it sure ain't working without reservation is it? We have the highest gas price in the known universe on the east coast:

East coast gas sold locally by the cartel is the most expensive on Planet Earth, in the Solar System, probably the galaxy and possibly the universe. WA gas, which is regulated using domestic reservation, is a respectable 33rd.
Looking to a few far-flung jurisdictions with small gas reserves to lie about the efficacy of reservation is precisely what we should expect from the cartel.
All major producers globally bar eastern Australia have reseveration and it works a treat.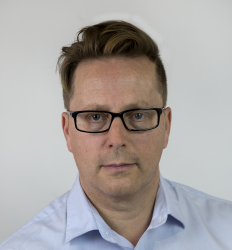 Latest posts by David Llewellyn-Smith
(see all)