Via Domain:
Leading Labor figures are warning the party will again fail at the next federal election unless it reflects on why it lost its once-reliable voter base, drops its left-wing populism, reconnects with the suburbs and stops scoffing at parents who choose to send their children to faith-based schools.

As the opposition grapples with an identity crisis after three successive federal election losses, Labor frontbencher Chris Bowen has warned his party will lose the next election if it attempts to "boil the ocean" with a complex array of promises and policies.

ALP national president Wayne Swan has also cautioned the party against being a "pressure group" or a "wine and cheese society" and urged Anthony Albanese's federal caucus to relentlessly focus on how it can return to government.

The pair is among 30 Labor Right frontbench MPs, unionists and faction activists, including future leadership aspirant Jim Chalmers, who have penned essays on how Labor must govern in post-COVID-19 Australia in a book titled The Write Stuff: Voices of Unity on Labor's Future.
Take your time guys. The China problem will give you plenty of it. Here's how to get elected:
slash immigration to support wages and borders;
clear the party of all China sympthasisers;
stick to your climate change guns and
launch a full-scale industrial revitalisation platform including incentives for cheap capital, energy and currency.
In other words, forget about power with your gaggle of progressive globalists. They've been mugged by history.
Given as much, the best thing that Labor loyalists can do is revive the Democratic Labor Party:
The Australian Democratic Labor Party (Anti-Communist) was formed as a result of a split in the Australian Labor Party (ALP) which began in 1954. The split was between the party's national leadership, under the then party leader Dr H. V. Evatt, and the majority of the Victorian branch, which was dominated by a faction composed largely of ideologically-driven anti-Communist Catholics.Many ALP members during the Cold War period, most but not all of them Catholics, became alarmed at what they saw as the growing power of the Communist Party of Australia within the country's trade unions. These members formed units within the unions, called Industrial Groups, to combat this alleged infiltration.

The intellectual leader of the Victorian Catholic wing of the ALP (although not actually a party member)[citation needed] was B. A. Santamaria, a lay Catholic anti-Communist activist, who acquired the patronage of Dr Mannix. Santamaria headed The Catholic Social Studies Movement (often known as The Movement),[13] modeled on Catholic Action groups in Europeand, ironically, in organizational terms, on some of the methods employed by its principal target, the Communist Party of Australia. That group later became the National Civic Council (NCC). Evatt denounced the "Movement" and the Industrial Groups in 1954, alleging they were trying to take over the ALP and turn it into a European-style Christian Democratic party.
Kimberly Kitching can lead the new party. There must be half a dozen others that haven't forgotten that they represent Australia.
This is the only way that I can see to fix Labor. Sure, it will take ten years of bloodletting to rid the party of its China grovellers (Keating, Rudd, Evans etc) but it will be forever in opposition if nobody makes it happen.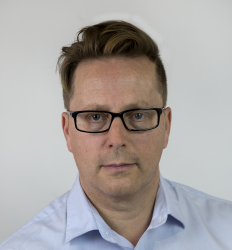 Latest posts by David Llewellyn-Smith
(see all)