Via the AFR:
Over the last year, Dr Lowe has provided views on the impact on wages from higher superannuation, regulation requirements around responsible lending laws and buy now, pay later providers, and the need for state governments to contribute more of the fiscal heavy lifting during the COVID-19 recession.

But Mr Jones thinks Dr Lowe has gone too far.

"I am concerned that, of late, the governor has sought to push the envelope beyond legitimate commentary on monetary policy," Mr Jones said.

"The Reserve Bank governor is an important voice and has my respect, but he is not infallible.

"Recent comments regarding superannuation risks the appearance of entering the political debate."
Actually, the RBA sticks its beak into much more than that. It is now a major climate change advocate, is a major immigration spruiker despite arguing for higher wages and, just recently, started doing CCP dirty work as well, demanding better China relations, without due consideration.
Given I agree with a bunch of these while disagreeing with a bunch of others, as will most, it's not easy to draw any line where the bank should be silent. All of them have macro implications so are not irrelevant to monetary policy.
I guess the RBA will just have to keep going as it is and face the music in the debates that it gets It wrong. Seeing it fall off its preposterous pedestal in the media would be no bad thing.
Finally, we can note that Labor's hand is exposed here as well. Amid a criminal lending push, a mass immigration push to crush wages, and a push to sell Australia to the CCP, what upsets Labor about the RBA is any notion that its super gravy train be derailed.
OMFG not that!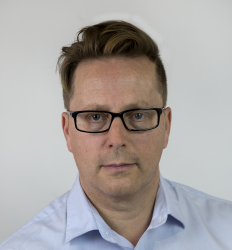 Latest posts by David Llewellyn-Smith
(see all)