The on again, off again Trans-Tasman travel bubble has been approved in principle by New Zealand Prime Minister Jacinda Ardern.
This means Australians will be able to travel to New Zealand without quarantining in by March 2021, provided the COVID-19 situation in both countries remains as it is currently.
Jacinda Ardern said a commencement date of the travel bubble will be announced once arrangements are finalised, adding that her government was working through plans to deal with potential COVID-19 outbreaks.
Ardern said that having plans in place would give her government "the ability to ensure if there is an outbreak and people have been in a high-risk area that we satisfied they will be complying with a public health standard that keeps other New Zealanders safe".
Travellers from New Zealand have been allowed to fly to most states in Australia without needing to complete quarantine since October 16. However, the open border was only one way, with Aussies precluded from entering New Zealand unless they complete 14 days of quarantine.
The Morrison Government is yet to approve the latest travel plan, but is likely to do so given it already allows Kiwis to enter Australia.
Assuming a full Trans-Tasman travel bubble follows, New Zealand's economy stands to gain far more than Australia given it is one fifth the size (in population terms) and is far more dependent on tourism.
That is, a Trans-Tasman travel bubble will deliver more Australians to NZ than it will Kiwis to our shores, delivering a net negative to local tourism.
This doesn't mean that it shouldn't go ahead as a pilot for other bubbles. It should. But the likelihood is Australia will actually lose out in narrow economic terms.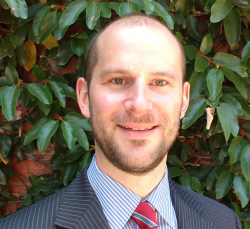 Latest posts by Unconventional Economist
(see all)