Infrastructure Victoria yesterday released its Draft 30-Year Infrastructure Strategy, which forecasts that liveability in Melbourne will be destroyed as the population bulges from mass immigration:
Victoria's population boomed in the last decade, adding more than 1.2 million people…

Over coming decades, pressures on Victoria's transport system will only get worse as the population grows. Trips will become longer, less comfortable and more unreliable, costing people and businesses time and money. This pressure will be largest in Greater Melbourne, where an extra 4.0 to 6.8 million trips are projected to be made every day on roads and public transport by 2036, across our modelled scenarios.

Road congestion could cost the state $10.2 billion by 2031 as drivers face longer journeys with increasingly unpredictable travel times… On average, congestion could cost Melburnians each an extra $1,700 each year by 2030.

Congestion and overcrowding on public transport mean longer and more variable travel times, resulting in frustration and lost productivity. Modelling indicates train lines improved by the Melbourne Metro Tunnel project could exceed crush capacity as early as 2031 and more than 30% of public transport trips could be undertaken in crowded conditions by 2046. Poor public transport performance could lead to more people choosing to travel by car, which, in turn, would create even more congestion…

Population growth and development are reducing private open space, gardens and tree canopy cover in established suburbs…

Our modelling used multiple scenarios, which showed different population levels in Melbourne's inner and middle suburbs. Inner Melbourne suburbs added about 500,000 to 800,000 residents between 2018 and 2051, and middle Melbourne suburbs added between 600,000 and 1.3 million extra people, ranging across the different scenarios.

Growth rates were generally higher in inner suburbs than in middle suburbs. Inner suburbs ranged between 1.3% – 2.0% population growth, on average each year to 2051. Middle suburbs' growth ranged between 0.9% and 1.8%, on average, in the same period. Even with lower overall population growth, Melbourne's inner and middle suburbs will still likely need to accommodate more than a million extra people in the next three decades. In some scenarios, it could be more than 2 million…
Infrastructure Victoria also warns of chronic water shortages as Melbourne's population balloons:
While climate change is making parts of Victoria drier, population growth places pressure on water supplies from increasing consumption and sewage volumes. Urban expansion is causing more runoff from impervious surfaces such as roads, paths and buildings.

The environment is absorbing less stormwater in these places, with more untreated and potentially polluted water flowing into waterways.
Let's remember that Infrastructure Australia has already modelled the outcomes for Melbourne as its population surges to a projected 7.3 million by 2048 under three development scenarios, namely:
Expanded Low density: 60% of development to take place in existing urban areas;
Rebalanced Medium density: 70% of development to take place in existing urban areas; and
Centralised High density: 80% of development to take place in existing urban areas.
Under every single development scenario, liveability in Melbourne is projected to deteriorate, with increased congestion and commute times, as well as reduced access to jobs, schools, hospitals and green space:

Instead of addressing the population problem at its source, Infrastructure Victoria instead recommends more infrastructure investment, alongside sweeping changes to the way we are charged to use road and rail, in order to 'manage' demand.
The obvious question arises: given its dire forecasts for Melbourne's liveability, why hasn't Infrastructure Victoria recommended that the state take in less migrants in the future to ease these population pressures?
The answer is obvious: Infrastructure Victoria's board is stacked with big business representatives, which privatise the gain from having more people via expanding their domestic markets and lowering wage costs:
CEO

Michel (Masson) started his career at Deloitte before joining the Bollore Group where he held various senior finance positions in the transport and logistics division in the UK, Australia and New Zealand. In 2005 he joined Keolis as head of Finance and Operations for the International Division where he was responsible for leading public transport operations in seven countries and held various non-executive director positions in UK and German rail franchises.

Chairman

"Jim Miller chairs the Infrastructure Victoria board. He is also Vice Chair at J.P. Morgan, an Advisory Board Member at Infrastructure Partnerships Australia and Director at Household Capital…Jim was an Executive Director at Macquarie Capital from 1994-2015…"

Deputy Chair:

"Maria Wilton's experience in the investment industry spans thirty years. Maria is a member of the global Board of Governors of the Chartered Financial Analyst (CFA) Institute…"

Board

"Ann (Sherry) is one of Australia's leading business executives with a career that spans Government, Banking and…"
Infrastructure Victoria is like a meeting place for the very people who represent the champions of mass immigration and over-development.
It does not represent the interests of ordinary residents.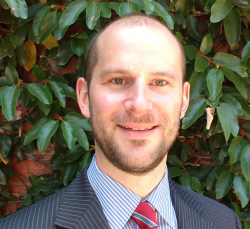 Latest posts by Unconventional Economist
(see all)