Via Bloomberg:
China's recent pledge to achieve carbon neutrality before 2060 has surprised the world. As the world's largest carbon emitter and energy consumer, China's yet-unknown pathway to carbon neutrality is certain to disrupt the globe's energy economy. This white paper examines how accelerated electrification of final energy use in sectors such as industry and road vehicles, coupled with accelerated deployment of renewables, can prepare China to reach its goal.

• China is the world's largest carbon emitter, accounting for 28% of global emissions in 2018. China's path toward carbon neutrality will be no small feat as its energy demand and emissions are still rising. Around 90% of China's emissions come from electricity and heat production, industry, and transport. China can reach peak emissions sooner and increase the speed of reductions thereafter by accelerating decarbonization of the electricity system and electrifying more of the energy demand from road transport and industry.

• This White Paper uses the New Energy Outlook (NEO), BNEF's annual long-term scenario analysis on the future of the energy economy, to consider two scenarios for China: 1) Economic Transition Scenario (ETS), an economics-led scenario that employs a combination of near-term market analysis, least-cost modeling, consumer uptake and trend-based analysis to describe the deployment and diffusion of commercially available technologies; 2) Accelerated Transition Scenario (ATS): building upon the ETS results, post-2023 this scenario considers a higher rate of direct electrification in road transport, buildings and industry, combined with increased uptake of zero-emission electricity supply.

• In the ETS, power demand rises by 55% from 2019 to 2044, reaching 11,287TWh, then declines gradually to 10,788TWh by 2050. In the ATS, due to higher direct electrification of transport, industry and buildings, power demand in 2050 is 36% higher than the ETS, reaching 14,855TWh. Under ATS, electricity demand does not reach a peak prior to 2050. Under ATS, more than 90% of the electricity supply comes from zero-carbon sources dominated by solar and wind, with hydrogen-fueled gas turbines providing balancing needs.

• In the ETS scenario, power sector emissions peak in 2026 and then come down by an average 133 million tons of CO2 equivalent (MtCO2e) a year until 2050. In the ATS scenario, the peak year is pulled earlier to 2024, and the reduction speed gets faster, at 150 million tons per year, despite electricity in this case contributing 53% of final energy consumption in 2050, around 10 percentage points higher than in the ETS. This makes it much easier for China to reach its carbon neutrality goal by 2060.

• The accelerated transition scenario requires $7.9 trillion worth of investment in electricity generation capacity over the next 30 years, more than double the $3.3 trillion needed under ETS. While China's solar and wind industry are already well-established, a larger market is of course beneficial to their continued growth. More importantly, under ATS, China has the opportunity to use its own domestic market – as it did effectively with solar, battery and EV manufacturing – to achieve global leadership in new technology areas such as hydrogenfueled gas turbines.
Sounds like it will need a lot of Australian energy and mineral inputs. Full report.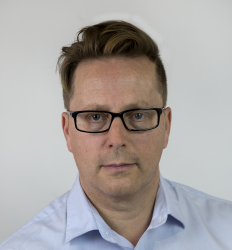 Latest posts by David Llewellyn-Smith
(see all)