Independent Australia columnist, Paul Budde, has published article entitled "How Australia can learn from Scandinavian countries", which calls on policy makers to emulate the Scandinavian model of government:
The Anglo-Saxon model is very much driven by small government, market-driven economic and social policies, and in general, has a large focus on shareholders' value.

By contrast, the other two models operate more in accordance with the so-called triple-bottom-line. This is an economic framework informed by three different components: social, environmental, and financial considerations…

The Scandinavian model goes the furthest, with a very high level of government involvement in all sectors of the economy and society. All the basic elements of life are fully looked after — education, healthcare, social welfare, childcare, the pension, public transport and other essential infrastructure.

Obviously, this is reflected in higher taxes, but people in these countries clearly see the value of their socio-economic model as it provides peace of mind throughout their lives. As is clear in the recently published World Happiness Report – the annual UN survey that looks at "happy citizens" – the Scandinavian countries consistently score the highest results, despite their high tax regime. This year Finland is number one, Denmark is second, Switzerland third, Iceland fourth and Norway comes in fifth. Australia is number 12…
The main area where Australia should emulate the Scandinavian countries is with immigration.
As noted above, Sweden, Denmark, Finland and Norway are renowned as being among the wealthiest, happiest, best functioning nations in the world. They also have the highest living standards. And they got there without mass immigration-driven population growth:

One of these nations (Norway) is also a commodity economy, like Australia.
Australia should seek to emulate these Scandinavian countries by focusing on improving productivity and living standards instead of perpetual low quality, quantity-based growth that benefits a small number of elites over the masses.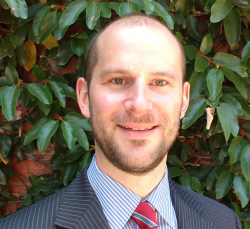 Latest posts by Unconventional Economist
(see all)