Stephen Duckett, Health Program Director for the Grattan Institute, has released a new report explaining how climate change poses a health disaster for Australia.
Below is the Overview of the report alongside key charts and figures:
Australia is about 1.5oC warmer than it was a hundred years ago. This warming is harming the health and well-being of Australians right now.

It will only get worse. The health sector must adapt to the changing climate in Australia, and it must reduce its emissions to help minimise further damage.

The bushfires of last summer were devastating. Thirty-three people were killed directly by the 2019-20 bushfires, and thousands lost their homes or their livelihoods. Those who fought the fires, or who live in hard-hit areas, will suffer the mental health consequences for decades to come.

Millions of Australians were affected by bushfire smoke. The smoke alone caused more than 400 additional deaths and sent thousands of people to the emergency department for respiratory and heart problems. The long-term effects of this smoke exposure are not yet fully understood.

But climate change is not just increasing the severity and frequency of bushfires. It will cause harsher heatwaves and more severe storms. In the far north of Australia, cyclones will be more intense, causing floods that will destroy homes, businesses, and public buildings. Further south, droughts will be longer, creating still more hardship for farmers and regional towns and cities.

After decades of inaction on climate change, the health sector must rapidly adapt to the new climate realities facing Australia. It must develop plans and protocols to minimise the harm caused by climate disasters. It must ensure the supply of healthcare services can continue in the face of disaster. It must communicate with the public about the increasing risks to their physical and mental health. And when climate disasters occur, it must provide mental health support not just during the crisis but for decades after.

The changing climate will hurt some Australians more than others. One-quarter of the Indigenous population of NSW and Victoria lived in areas affected by last summer's bushfires. Droughts create and exacerbate mental health problems in rural communities. Heatwaves harm children and the elderly more than others. Australia's health response to climate change must be tailored to, and driven by, the communities that will need the most help.

These are long-term health threats that require long-term planning. The Commonwealth Department of Health must incorporate the clear link between climate change and human health in its short-, medium-, and long-term strategies.

And although we are too late to prevent climate change from harming our health, we can act now to prevent greater damage. The health sector should provide an example for other sectors to follow. State and territory public health sectors should, by 2023, develop plans for net-zero public health sectors.

For the health sector, responding to climate change is not an optional extra, it is core business. In 2020, Australia listened to the science and acted on the health advice to prevent some of the catastrophic health costs caused by COVID-19. Now we must do it again.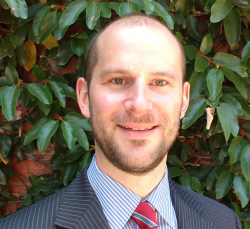 Latest posts by Unconventional Economist
(see all)