Via The Australian:
Backpackers working in the fruit-picking industry are being paid as little as $3 an hour, with a three-month investigation into conditions in the Coffs Harbour region concluding there was widespread exploitation of workers on holiday visas.

The probe, undertaken by the McKell Institute, found workers were being offered pay rates as low as $60 a day on blueberry farms on the NSW north coast, coerced into unpaid labour, and stuck in crowded, significantly overpriced share ­accommodation.

The Australian Workers Union is now demanding a royal commission into conditions among fruit-picking workers, while the National Farmers Federation said the bad conduct by "very few" employers was threatening to tarnish the reputation of the majority of growers.
Very few, good one. This is now the business model of Aussie agriculture. Pay cheap foreign labour nothing then take half o that back for renting them accommodation.
The modern slavery on Australia's farms in endemic:
After two months of working on a farm, Elin had just $70 to show for her time.

Each year, tens of thousands of young backpackers like her are channelled onto Australian farms, where many become cheap labour and some are sexually harassed.

It is happening under a Federal Government scheme, and under its watch.

For years, the Government has assured the public it is taking action against the systematic exploitation of young travellers.

But the disturbing stories from backpackers — and data obtained under Freedom of Information laws — show otherwise…

The FWO's own numbers provide a damning assessment of its ability to stop exploitation.

Documents obtained by the ABC under FOI laws show that last financial year the FWO completed 1,647 formal complaints related to the migrant workforce.

About one-third of them involved 417 subclass visa holders, or backpackers.

There were two outcomes — education and dispute resolution, or compliance and enforcement.

Documents show 1,412 formal disputes — or around 86 per cent — were dealt with via education and dispute resolution.

Just 14 per cent were handled via compliance and enforcement activities.

The FWO said enforcement outcomes were applied in 3 per cent of the matters, and the remaining 11 per cent were resolved through other measures that "ensured compliance".

When asked why it overwhelmingly opted for the education approach, a spokesperson said the FWO wanted to resolve problems before they became formal disputes.

"This approach helps maintain productive and cooperative employment relationships and enables the faster recovery of unpaid wages," the spokesperson said.

But former Australian Competition and Consumer Commission chair Allan Fels said the documents "confirmed" what he had known for years — the watchdog was "a bit too much on the side of education and not sufficiently on enforcement"…

"Our broad view is that there would be several hundreds of thousands of people underpaid.

"It's embarrassing that in a well-off country like Australia, that this happens"…

For years, experts and workers' unions have called for the visa program to be shut down due to its exploitative nature.

Stephen Howes, who researches migrant workforce issues, said the Government lacked control over its own visa program: over who hired backpackers, and the conditions they worked in.

"The only real solution is to get rid of this incentive for backpackers to work on farms, because that is a totally unregulated visa," the Australian National University professor said.

"In fact, [the Government] is going to the opposite direction. They've now introduced a third-year backpacker visa."

Professor Howes said the scheme, which has been around since 1975, had diverged from its original intention — work in exchange for travel — and had become about "channelling" backpackers onto farms.

"If you look at the official documents, it's meant to be about cultural exchange — a holiday and some money along the way. That's been completely lost. It's become a low-skill working visa," he said.

"The Government is providing farmers the easy option."
It's like Groundhog Day.
Recall that in 2016 the Fair Work Ombudsman completed an inquiry into Australia's backpacker visa scheme, which found that "many backpackers are being subjected to underpayment or non-payment, unlawful deductions, sexual harassment, unsafe working conditions and other forms of exploitation".
The Senate report, entitled A National Disgrace: The Exploitation of Temporary Work Visa Holders, documented widespread abuse of Australia's Working Holiday Maker visa program, which was "consistently reported to suffer widespread exploitation in the Australian workforce".
The 2017 National Temporary Migrant Work Survey found that one in every seven temporary migrant fruit and vegetable pickers were paid $5 an hour or less, and a third $10 an hour or less.
In 2018, a group of academics jointly penned an article in Fairfax claiming that exploitation of temporary migrant farm workers is rife:
Australia already has more backpackers, and relies more strongly on them for horticultural work, than any country…

Unlike agricultural visas in New Zealand, Canada and the United States, and unlike Australia's own Pacific seasonal worker program, there is no pre-approval of employers. Nor is there systematic ongoing regulation to ensure compliance with workplace laws…

Story after story after story have exposed exploitation on farms…
More "systemic exploitation" of migrant workers on Australia's farms was exposed last year and this year.
And let's not forget the Migrant Workers Taskforce's 141-page report, released in March 2019, which found that "wage underpayment is widespread and has become more entrenched over time", with as many as half of all migrant workers exploited.
Our federal MPs have zero incentive to fix the system and have instead offered to entrench slavery by sending refugees to pick fruit in exchange for permanent residency:
Labor's Julian Hill, The Nationals' Damian Drum and Liberal John Alexander, who are all on a parliamentary committee trying to find solutions, said there was some merit in a proposal put forward by the Refugee Council of Australia to offer the 17,000 people in Australia on two classes of refugee visas an easier path to residency in exchange for helping out.

"There's a desperate need for warm human bodies prepared to work hard in the regions right now and for the next couple of years until the borders reopen properly," said Mr Hill, who represents the diverse south-eastern Melbourne electorate of Bruce.

"The idea to offer the chance to proven refugees in Australia to go bush and do this work in return for a permanent visa is worth backing," he said. "If they do the right thing by the country and prove their commitment then we should embrace them in return."
Here's a novel idea: maybe farmers should pay an actual proper wage to attract workers instead of gaming the visa system to exploit cheap migrant backpackers, overseas students and now refugees?
The Coalition touts free market forces, supply & demand, except when it's time to pay workers. Then the notion of the 'market' goes out the door.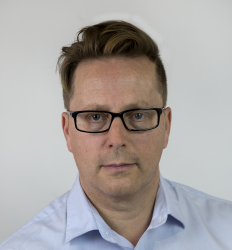 Latest posts by David Llewellyn-Smith
(see all)