The NSW Greens have called for an end to 'rate capping' in local government areas experiencing rapid population growth and high-rise development:
Councils in fast-growing parts of Sydney would be given greater powers to increase rates to help meet the needs of their surging populations under a proposal by the Berejiklian government.

The exposure draft, released by NSW Local Government Minister Shelley Hancock for consultation from Monday, proposes changes to the way rates are calculated following recommendations from the pricing regulator…

"Some councils, particularly in Sydney's growth corridors, have faced a substantial increase in population while their rating bases have come under significant pressure with higher demand for new or upgraded local infrastructure and services," she said…

It prompted the Greens and the organisation representing NSW's 128 councils to renew their push to abolish the rate peg, which is the maximum percentage amount by which councils can raise their general income each year…

Greens MP David Shoebridge said the "modest changes for greater rating flexibility and rate increases that track population growth are a small step forward, but what's really needed is an end to rate capping".
Surely rates should come DOWN as density increases because much of the council costs are not proportional to population?
And surely the developer charges should cover the cost of service provision?
The real solution is to stop mass immigration overdevelopment (corruption), so developers can't just build new apartments everywhere.
This proposal will make councils addicted to population growth and overdevelopment.
It's terrible to see the "Greens" spruiking this unsustainable mass immigration-driven growth.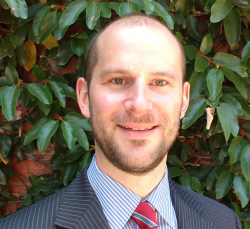 Latest posts by Unconventional Economist
(see all)