Via The Guardian:
The European Union has blasted China over an "irresponsible, insensitive" tweet about Australian military personnel as the regional bloc revealed it has raised the issue directly with a Chinese vice-foreign minister.

A senior EU official told the Guardian the EU regretted the recent deterioration in ties between China and Australia – which has seen Beijing take a series of trade actions against Australian exports – and called on the two sides to "re-engage in dialogue, avoid escalation and unilateral pressure".

The statement from the EU comes after the United Kingdom, the United States, Germany, France and New Zealand criticised the actions of a Chinese foreign ministry official official in tweeting a digitally created image depicting an Australian soldier cutting the throat of a child in Afghanistan.

"We consider the deliberate dissemination of a fabricated image via social media accounts affiliated with China's ministry of foreign affairs to be irresponsible, insensitive and not at all constructive, particularly given the subject in question," Nabila Massrali, the EU's spokesperson for foreign affairs and security policy, told the Guardian on Friday.

"Such behaviour and use of information tools to disseminate fabricated images or information cannot be justified."
Bugger the tweet. What about economic coercion?
Meanwhile, treasonous Labor has folded:
Anthony Albanese will not oppose Scott Morrison's final passage of the government's Foreign Relations Bill designed to give the Commonwealth greater power over state government deals with foreign nations.

The bill debated in the Senate this week after a Labor amendment failed has to be finalised next week and is one of the key policy aims for the Coalition and is an issue China has identified as a key grievance with Australia.
Manchurian Dan's deal about to be quashed.
Brace for more tweets!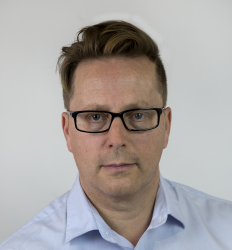 Latest posts by David Llewellyn-Smith
(see all)