This is how stupid it is:
Woodside Petroleum said on Wednesday it would have to shut one of the five trains, or processing units, at the North West Shelf LNG plant in Australia as early as 2024 if no third party gas supply agreement is reached.

North West Shelf LNG, operated by Woodside, is Australia's oldest and largest LNG project with a capacity of 16.9 million tonnes a year.

The project's owners are aiming to line up deals with other resource owners (ORO) by the end of 2020 to supply gas as the project's original fields dry up.

"In the event that early ORO does not transpire, in that scenario, then we will be looking to shut down trains. And the first train that will shut down is likely to be a smaller train, likely LNG 3, and that will be in as early as 2024," Woodside Senior Vice President Fiona Hick told investors in an online briefing.
Woodside has known for donkeys that it would need backfill North West Shelf trains with more gas. The problem is its prospective fields in Scarborough and Browse are quite expensive. Too expensive for a cratered Asian gas price.
The question is what crashed it. That is easy. This:

The problem was not the new western projects. These were viable. The problem is the eastern projects which were not. They only remain in business because Australia is subsidising them via high domestic gas prices created by letting the cartel dump the cheapest gas in Asia. If they were forced to write down their misallocated capital via domestic reservation instead then they would have to shut uneconomic trains and sell the cheap gas at home. The Asian price would be materially higher and western brownfields expansions would go ahead.
In short, the eastern gas cartel is now killing the domestic economy on both sides of the continent.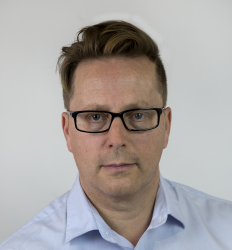 Latest posts by David Llewellyn-Smith
(see all)