Earlier this year, Sydney's Lord Mayor Clover Moore hatched a plan to feed Sydney's golf courses to developers:
Clover Moore renewed a push to halve the size of Moore Park Golf Course to free up more parkland for the public…

Cr Moore said reducing the course to nine holes would free up "much-needed space" for 70,000 people who would be living and working in the nearby Green Square precinct by 2030, making it Australia's most densely populated urban area…

"There has been tremendous pressure on our parks right across the metropolitan area. It is vital that this land is shared with the broader community."
Now Jenna Price – a visiting fellow at the Australian National University – has backed the plan, waging war against golfers:
Shut them down. Shut them all down. Golf courses sit in the middle of our cities, using up valuable space in places that need more genuinely public land. Hectare after hectare devoted to a few people wandering around attempting to whack a ball into a hole in the ground. While kids across the city queue for swings and the handful of remaining naughty roundabouts…

Boot all the golf clubs out of cities where there is just not enough open space… Why are we giving up massive amounts of space to a pursuit that offers so little to so few? Build a few outback golf links and send the 18-hole obsessives on a long drive…

Golf Australia said in a statement that it would argue to retain any public golf course in Australia. Fine. But now it has to build a sport that fits with contemporary values and the lives of working women. Let's see if it has the drive for that.
I am not a golfer. Therefore, I personally have no problem with allowing more public use on golf courses.
But let's not ignore the fact that Infrastructure Australia's projections for Sydney showed that access to green space, along with access to roads, public transport, jobs, schools and hospitals, would all worsen if the city's population balloons to the projected 7.4 million people by 2046, irrespective of whether Sydney builds upwards or outwards:

The ABS also projected that Sydney's population would nearly double to 9.7 million people by 2066, which would obviously badly erode Sydney residents' access to open space: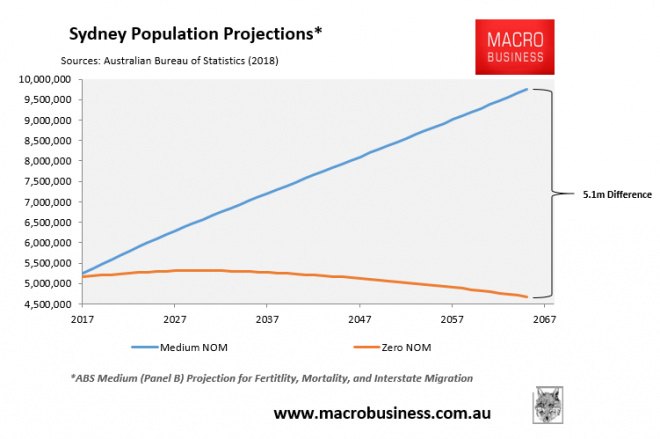 While these projections were made prior to COVID shutting down immigration, the primary cause of Sydney's declining green space and liveability is clear.
Instead of attacking golfers, policy makers should address the problem at its source and not return to the mass immigration 'Big Australia' policy post COVID.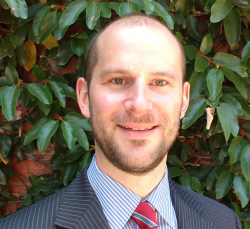 Latest posts by Unconventional Economist
(see all)