The Morrison Government has tightened some business and investment visas, but curiously left the 'golden ticket' Significant Investor Visa (SIV) commonly used for money laundering untouched:
Business migrants will face tougher requirements under changes to investment visas that have so far drawn in at least $12 billion from mostly Chinese nationals.

The existing nine different business and investment visas will be cut back to four with various thresholds of required investment adjusted…

The Business Innovation visa, which allows migrants to operate a new or existing business in Australia, will remain but applicants will now be required to hold business assets of $1.25 million, up from $800,000.

It will now also require the business to have an annual turnover of $750,000, up from $500,000 to better "prove their business acumen"…

The Premium Investor visa, which required migrants to invest at least $15 million in Australian investments and then apply for permanent residency, will be closed to new applicants in July next year.

The Significant Business History and Venture Capital Entrepreneur visas will also be closed to new applicants from July 1 next year…

Some visas will have easier thresholds, such as the entrepreneur visa applicants whose existing $200,000 funding threshold will be scrapped…

The so-called "golden ticket" Significant Investor Visa (SIV), which requires at least $5 million in Australian investments in exchange for a permanent visa, will remain in place under the latest changes.

Last financial year 135 SIVs were granted out of an overall pool of more than 4420 business and investment visas on offer. Of the 135 SIVs granted, just under 90 per cent were to Chinese.
The Productivity Commission (PC) called for the SIV program to be axed altogether, arguing that SIVs provide minimal if any net economic benefits and likely help fuel fraud and money laundering:
Because there are no English-language requirements for the Significant Investor Visa and Premium Investor Visa, and no upper age limits, it is likely that these immigrants will generate less favourable social impacts than other immigrants. Further, compared to other visa streams, investor visas are prone to misuse and fraud. Concerns about visa fraud played a part in the Canadian Government's decision in 2014 to scrap its investor visa scheme…

There is a risk that SIV and PIV might be used as a pathway for investing 'dirty money' in Australia, an issue that has been raised for other similar schemes (Sumption and Hooper 2014)…

Overall, the case for retaining the Significant Investor Visa and Premium Investor Visa streams is weak and the Government should abolish these visas.
It's easy to see why. These 'Golden Ticket Visas' are touted widely to wealthy investors seeking multiple residencies and tax regimes:

For these reasons, the United Kingdom in 2018 abolished their version of SIVs because they were being used for money laundering purposes and were not providing public benefits:
Ministers are halting a "gold-plated" visa scheme offering foreign investors a fast-track to settling in the UK, as part of a crackdown on financial crime…

"We will not tolerate people who do not play by the rules and seek to abuse the system," said Immigration Minister Caroline Nokes, announcing the suspension would come into effect at midnight on Friday.

…the Migration Advisory Committee said the scheme brought little economic benefit for British citizens…
A recent report in The AFR also noted that migration agents have concocted "non-genuine" applications for wealthy Chinese investors:
Fund managers and migration agents are concocting "non-genuine" applications for Australian visas targeted at wealthy Chinese investors, in behaviour that has been flagged to the government as it reviews the contentious $12 billion "golden ticket" program.

The Western Australian government's Small Business Development Corporation (SBDC) said it had "identified and reported a number of integrity risks" associated with the suite of visas available to potential migrants under the Australian government's business innovation and investment program…

The agency said "flaws or weakness" in the overall scheme were "at risk of being exploited by agents and applicants" and urged Home Affairs to overhaul the program to ensure Australia attracted the "right type of applicants".
Through the SIV, the Australian Government has created a program where citizenship is for sale to anyone with enough money to pay. There are few questions asked. There few background checks on the applicants or the sources of their money. There is no requirement to speak English. And there is no requirement for the applicants to work or contribute to Australian society.
The fact that these visa holders are also taking the place of Australian citizens desperate to return home is an outright disgrace and shows the corruption flowing through the Morrison Government.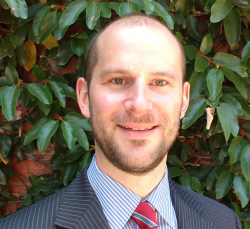 Latest posts by Unconventional Economist
(see all)