Fourteen years ago, the Australian Government agreed to implement the Tranche 2 global anti-money laundering (AML) rules for lawyers, accountants and real estate agents in a bid to prevent laundering of illicit funds, especially into Australian property.
However, these reforms have been continually postponed amid fierce lobbying by shadowy vested interests negatively impacted by the reforms. This has led to Australia having the weakest AML rules in the world pertaining to lawyers, accountants and real estate agents:

Australia's intransigence has seen a conga-line of international authorities – including the Paris-based Financial Action Taskforce (FATF) and Transparency International – deride Australia's failure to act, which has continually fallen on deaf ears within the federal government.
Accordingly, Australia cemented itself as a money laundering safe haven, with property the go to choice for illicit foreign funds.
Once again the Coalition and Labor proved they are owned by the powerful property, accountancy and legal industries by voting down an amendment to the Money laundering bill asking the minister to introduce by 1 July 1 2021 a bill to tackle the risk of money laundering and terrorism financing by professions including lawyers, accountants and real estate agents:
The Government and Labor have again wasted an opportunity to include real estate agents, accountants and lawyers subject to mandatory reporting of money laundering.

"We have been waiting 14 years for this badly needed reform," Greens Economic Justice spokesperson Senator Nick McKim said.

"Dirty money is flooding Australia's property market, helping to push house prices even higher, and making owning a home even more difficult for too many Australians."

"The Greens' amendment would have forced the Government to introduce legislation to include real estate agents, accountants and lawyers in the mandatory reporting scheme."

"Such measures have been introduced in all but six countries around the world and have been promised since 2006."

"Labor promised this reform before the last election, but they have squibbed it at the first hurdle."

"This is a huge wasted opportunity to get serious about tackling dirty money in Australia."

"The Greens' amendment did not specify how real estate agents, accountants and lawyers should be regulated, just that the government should introduce legislation that would do so."

"This was so as to give the government scope to design laws to avoid any unintended consequences including jeopardising client legal privilege."
Nathan Lynch, a financial crime intelligence expert at Thomson Reuters, has slammed Australia's intransigence:
"It's a damning indictment on Australian democracy when these law changes have had bipartisan political support — but no action — for 14 years. To this day, in Australia a young family buying a house at auction could be bidding, unknowingly, against a buyer's agent for a company controlled by a corrupt overseas politician or a drug syndicate. These people are much less price sensitive than an Aussie family. Yet the accountants, lawyers and real estate agents who structured those deals are able to turn a blind eye," Lynch said…

[Lynch] says that without the second tranche, Australia "looks really bad on the international stage" because the real estate market has become a "magnet for dirty money to come into Australia".
This is corruption pure and simple. There's no other way to put it.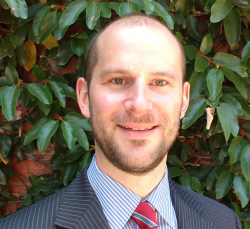 Latest posts by Unconventional Economist
(see all)