Yesterday afternoon's Chinese data for November goes a long way to explaining the behaviour of commodity prices. China is firing on all cylinders now with stimulus that had juiced the supply side now flowing over demand as well. The growth internals were as expected with YTD FAI in at 2.6%, Industrial production at 2.3% and retail sales -4.8%: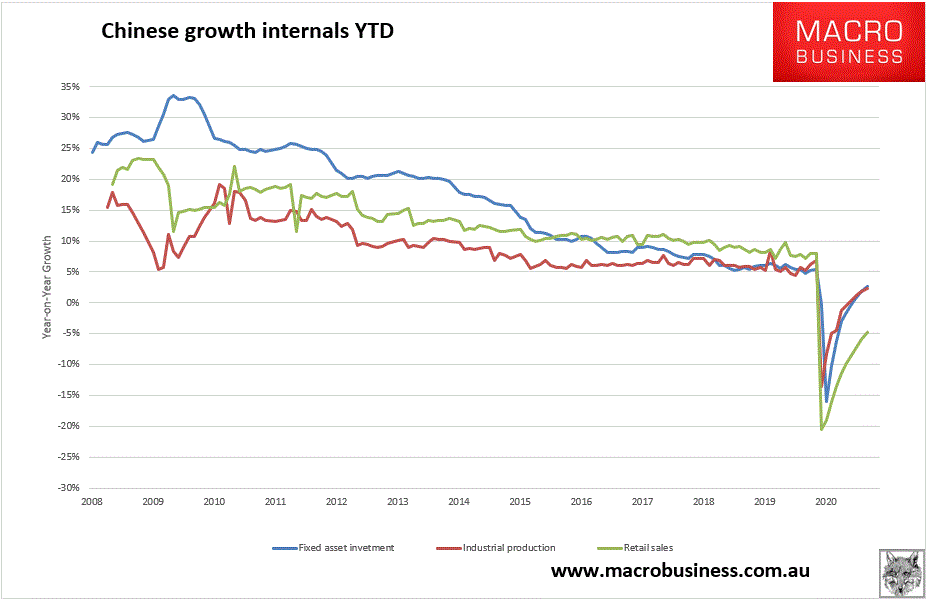 But it is year on year growth that gives the true read with retail up 5% and industrial production up 7%.
On the supply side, investment is recovering for both public and private:

With FAI and industry now recovering together:

Within the all-important real estate segment, the rude boom goes on with floor area sales up 1.3% YTD:

With floor area starts up a little year on year: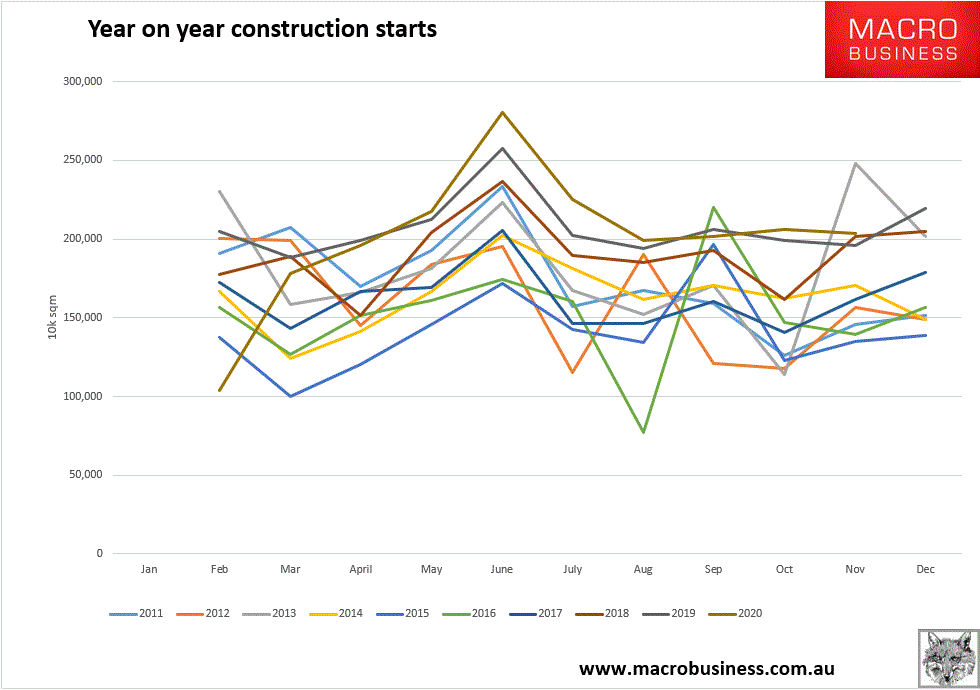 YTD aggregate area starts are still down 2%: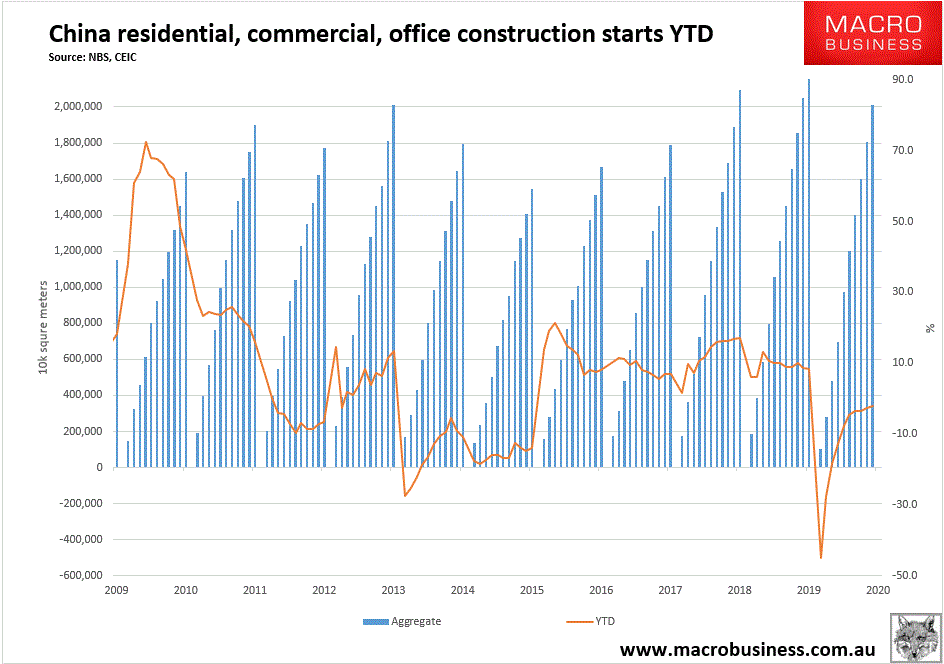 But with catch-up growth, total area under construction is still up 3.2%: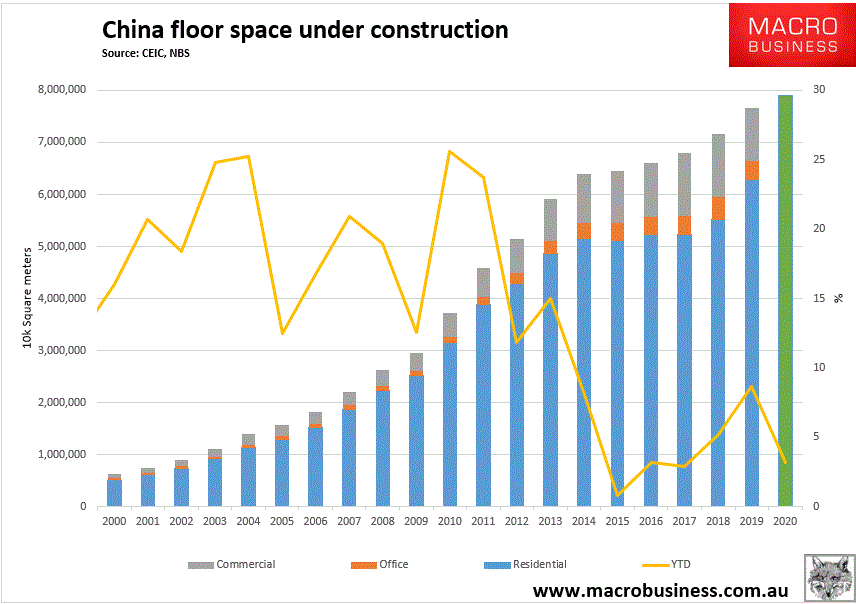 Along with infrastructure, this has steel and cement ouput at crazy levels still: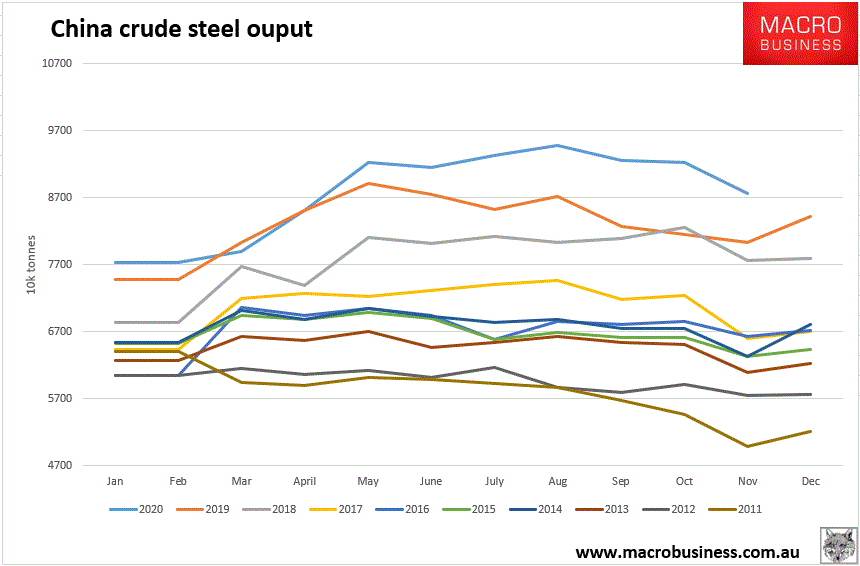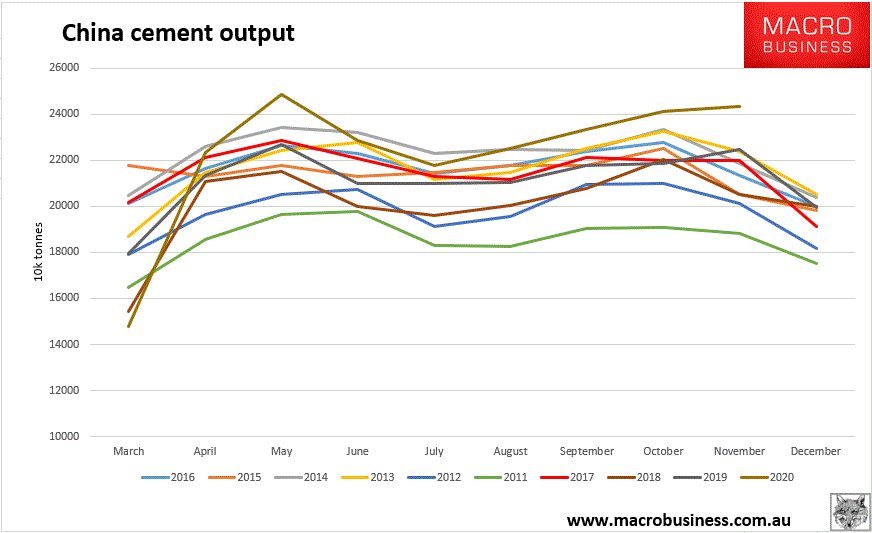 And an insight into the pressure on iron comes from failing scrap inputs which simply cannot keep up. No wonder the import ban is being lifted: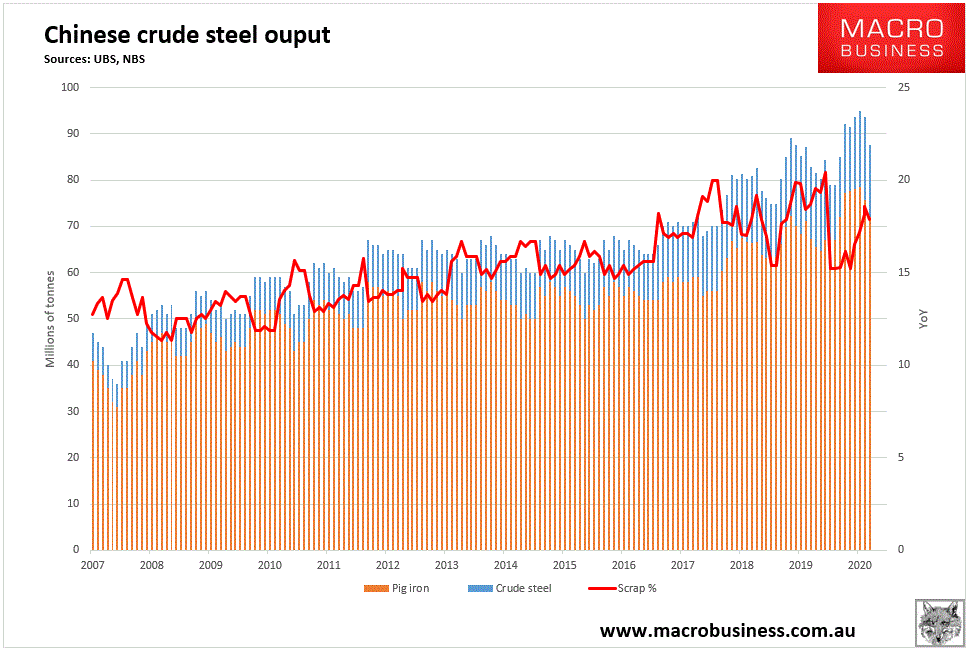 Turning to demand, retail sales are now booming as well:
\
Across the board:

This is about as good as it gets for China. Public, private, supply and demand are all firing at once. It's no wonder bulk commodities are booming.
China will have to tighten soon but there is a lot of building momentum here so we're not going to see the impact until H2, 2021. Meanwhile, the world is going pile in behind it and offset any slowing.
2021 is shaping as an outrageous global boom.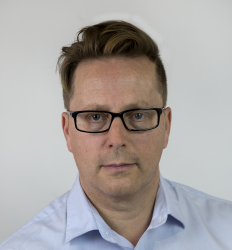 Latest posts by David Llewellyn-Smith
(see all)