Only 9 of 42 universities have signed up for a new free speech code of conduct:
Only nine of the nation's 42 universities have adopted policies that completely align with a government-backed model code on free speech, despite the sector committing to having policies in place by the year's end…

The findings are contained in a report by former Deakin University vice-chancellor Sally Walker, who the Morrison government commissioned in August to review the university sector's progress in adopting the French model code.

Professor Walker found that 33 universities had completed work to implement the model code, but only nine had policies that fully aligned with the French proposal…

"The French model code ensures freedom of speech and academic freedom are paramount values of Australian universities," Mr Tehan said.

"Universities have until the end of the year to honour their commitment to align their policies with the French Model Code and I strongly urge those universities that have not already done so to take action."
This follows last month's report prepared for the Business Council and Asia Society, which warned that the excessive concentration of Chinese students at Australia's universities is stifling free speech and debate, compromising academic integrity. The report also called for entry standards to be tightened:
The paper, authored by the University of Sydney Business School's international academic director John Shields, calls for higher entry standards for international students — including in the minimum level of English-language proficiency.

"Far from serving to diversity the student cohort, the dependence on Chinese students has ­instituted a form of classroom monoculturalism in which ­encouraging students to embrace the values of academic integrity and free debate, and facilitating the development of core capabilities in critical thinking, effective English communication and cross-cultural competence, have become increasingly difficult," Professor Shields writes…

The report recommends that universities "tighten academic and English-language standards for Chinese students", requiring higher scores in the Chinese end-of-school exam, the Gao Kao, and put more emphasis on the International Baccalaureate as an entry examination…
The ABC also reported in September that Australian universities have censored courses and compromised standards to appease Chinese students:
A Sydney university has recommended staff self-censor teaching material to keep students in China enrolled during the pandemic.

The University of Technology Sydney (UTS) conducted a working group in February to discuss how to keep Chinese international students enrolled by teaching them online.

An internal university memo obtained by the ABC highlighted concerns the Chinese Government may "turn off" all communication from the university over any teaching material that may be seen as politically sensitive.

The university's working group recommended teaching material avoid any mention of topics which may be politically inaccurate, citing territories of China as one example.
This aligns with Clive Hamilton's testimony in August:
…universities are vital to the [CCP] party's campaign to change the global conversation about China and its role in the world. It has many tools at its disposal. Chinese diplomats do not hesitate to phone vice chancellors to express their displeasure and make veiled threats about the revenue they derive from Chinese students and joint programs with Chinese universities.

They pressure universities to "persuade" China scholars who criticise Beijing to pipe down and if that doesn't work the scholars know their visas to do research in China might be denied.

Some Chinese students dob in their lecturers if they deviate from China's position, such as where to draw boundaries in disputed regions, and even start social media campaigns denouncing the lecturer's "anti-China" stance.

One of the biggest levers that Beijing can pull is the one provided by Confucius Institutes. It's partly the money the Chinese Government provides to teach Chinese language and culture. But perhaps more important are the personal "friendships" that university bosses develop with their counterparts in China. They don't want to upset their friends.

The institutes are ostensibly devoted to teaching Chinese language and promoting Chinese culture. In fact, they are a part of the CCP's global program of "discourse management".
Australia's universities didn't get the biggest concentration of Chinese students in the world without compromising their entry and teaching standards, freedom of speech, and principles:

The federal government must:
cap international student numbers, enforce freedom of speech protocols, and tighten entry standards; and
ban the 13 Confucius Institutes or kick them off campus at minimum. The US and Sweden are systematically shutting them already.
If universities do not comply, the federal government should threaten them with funding cuts.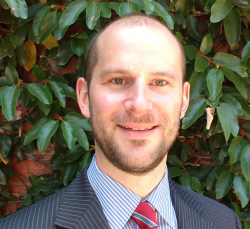 Latest posts by Unconventional Economist
(see all)