Trade Minister Simon Birmingham says the federal government is considering "all dispute settlement options" in response to China's recent move to ban a range of imports from Australia. Birmingham has also suggested that the targeted nature of the import bans raises questions about China's adherence to the free-trade agreement (ChAFTA) that the two nations signed in 2015.
From The Australian:
"The targeted nature of Chinese government measures on Australian goods raises concerns about China's adherence to the letter and spirit of its ChAFTA and WTO obligations," [Birmingham] said.

In a letter required by a Senate order initiated by independent Rex Patrick, Senator Birmingham said China was ignoring measures under ChAFTA requiring regular meetings and reviews…
China makes up its own rules as it goes along. It is naive to hope or believe otherwise.
Our experience with ChAFTA should be a warning shot to Australia not to allow China to dominate the regional trade deal – the Regional Comprehensive Economic Partnership (RCEP). Nor should Australia allow China to join the 11 member Comprehensive and Progressive Agreement for Trans-Pacific Partnership (CPTPP), which the federal government reportedly welcomed last month:
Chinese President Xi Jinping told APEC China would "favourably consider joining" the TPP as part of realising a free trade area for the Asia-Pacific.

Trade Minister Simon Birmingham said Australia welcomed interest from a number of global partners to join the "high-quality" TPP…

"I'm sure Simon Birmingham would welcome a phone call from his Chinese counterpart to discuss the idea," [Liberal MP Ted O'Brien] said…
Allowing China into CPTPP alongside RCEP would cement China's position more firmly as an economic partner with Southeast Asia, Japan and Korea. In turn, they could let China shape the region's trade rules and wedge Australia's vital strategic relationship with the US.
China has demonstrated unequivocally that it does not play fair and cannot be trusted on trade. Australia should instead pitch CTPP to incoming US President Joe Biden (the US withdrew under Donald Trump).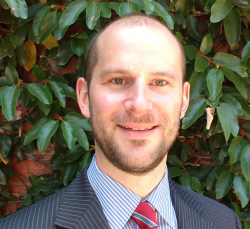 Latest posts by Unconventional Economist
(see all)