Furious saving. Via the excellent Jonathon Mott at UBS:
 

Housing lending boom not yet flowing through to housing credit growth

Interest rate cuts, policy support, loosening lending standards and increased consumer confidence have led to a 38% bounce in new housing lending (flow) since May. However, this growth does not appear to be flowing through to housing credit growth, which was up just 0.29% in Oct, to 3.3% (Y/Y). It appears that an ongoing rise in repayments (paydowns) and mortgage offset accounts is acting to partly neutralise new lending flow. With an extremely leveraged household sector (185% Household Debt to Disp Income), this is a rational response by heavily indebted consumers. It also indicates that the banks are unlikely to be significant beneficiaries of the housing boom, with an additional 1% housing credit growth only adding ~0.8% to EPS, roughly equivalent a 1bp change in NIM. In fact, the banks' leverage to the housing boom is more likely to appear on the credit line (lower consumer and SME losses) than accelerating revenue.

Business lending is key – Time for the banks to take some more risk?

It has been said many times that Australia needs a 'business led' economic recovery. However, business credit contracted -0.34% in October, continuing the downward trend since May. This presents a dilemma – while the Australian banks have de-risked significantly over the last decade (NAB's business exposures with PD>2% have fallen from 27% to 13% since 2009) leaving them in a strong asset quality position in this cycle, has this come at the expense of future growth? We believe that the banks may now need to take on additional risk in business lending to help stimulate employment growth, economic growth and earnings growth, especially as policy support is reduced.

Bank by bank – Who is doing relatively well?

Within the banks: ANZ is continuing to see strong growth in housing, up 1.1% (M/M) as improved processing and sharp pricing is attracting new customers, especially via brokers; CBA's mortgage growth slowed slightly in October to 0.4%, but remains above system. CBA also saw slight growth in both business & personal lending; NAB's housing book contracted -0.2%, mainly due to falling investor loans; WBC saw its Owner Occupied book contract slightly; MQG & BEN continue to win share.
Mwahaha. Welcome to Japan.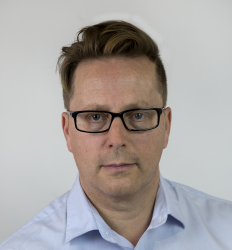 Latest posts by David Llewellyn-Smith
(see all)