With New Zealand house prices spiraling out of control, surging 18.4% year-on-year:

New Zealand's largest home lender ANZ has dropped the hammer on property investors, requiring investors to have 40% deposits:
The country's largest home lender ANZ says from now it will require investors to have 40% deposits.

This goes further than the recommendations of the Reserve Bank, which is moving to have 30% deposits for investors in place by March…

The RBNZ is currently consulting to reintroduce loan to value ratio (LVR) restrictions, which it removed in May…

The proposal from the RBNZ is to reinstall the restrictions exactly as they were when removed in May. This means 30% deposits for investors and 20% for owner-occupiers…

ANZ has gone further. The 40% deposit level for investors actually aligns to what the requirement was back in mid-2016 when, with more than a hint of desperation, the RBNZ slammed 40% deposits on all investors. It worked. Subsequently these rules were relaxed over the past two years as the heat came out of the housing market…

ANZ's Managing Director of Personal Ben Kelleher said the bank's decision followed two months of record levels of mortgage lending.

In those two months some 32.4% of the new mortgage lending had gone to investors, while 18.3% had gone to first home lenders.

"Escalating property prices are putting home ownership out of reach for many Kiwis," Kelleher said.

"The current settings favour property investors particularly over first home buyers, potentially locking a generation of New Zealanders out of home ownership.

"It's in everyone's interests for residential property prices to be sustainable long term, and for home ownership to be accessible to as many people as possible.
Given property speculators are the key driver of New Zealand's price surge, it makes sense to impose LVR restrictions on them.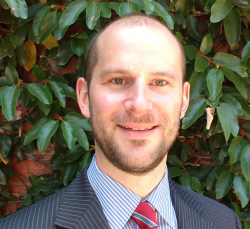 Latest posts by Unconventional Economist
(see all)