The head of Industry Super Australia (ISA), Bernie Dean, has lashed the push to allow first home buyers (FHBs) to access their superannuation savings to purchase a home, claiming it will make the affordability situation worse:
"Getting into a first home is really tough for lots of reasons, but adding people's super to the mix will turn affordability toxic," Mr Dean said…

"Busting open super for housing is not the way to get low-income Australians into the property market, you do that by pursuing policy changes that increases the supply of affordable housing," he said.

"But by fuelling demand by opening up super, many more workers on low to middle incomes will be locked out of home ownership for good."
I am no fan of ISA, which tends to talk its own book. However, with respect to this policy proposal Bernie Dean is 100% right.
Allowing an individual FHB to access their super to purchase a home would increase their chances of home ownership, since they would have a leg-up on other buyers.
However, if you allow all FHBs access to their super, this advantage diminishes, since the increased demand would bid-up prices. The end result would be no 'affordability' gains and the downside of having less funds available in retirement.
This is what economists term "the fallacy of composition", which exists when somebody assumes that what is true for one part of the economy is true for the whole economy.
Do we really want to pour more fuel on the housing affordability dumpster fire? No thanks. Let's address the affordability problem at the source by reforming policies that inflate demand and restrict land supply.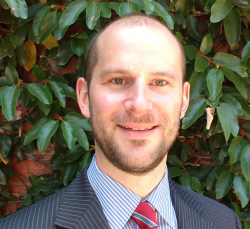 Latest posts by Unconventional Economist
(see all)