The ACCC has released its Home loan price inquiry report, which reports that many Australians are needlessly paying far more than they need to on their mortgages and recommends they switch lenders to obtain a lower rate:
The final report of the ACCC's Home loan price inquiry highlights that many borrowers could save money by seeking a lower rate from their existing lender or switching to a new lender…

"A significant number of Australian home loan borrowers have not switched lenders for several years, yet they stand to save so much money by doing so," ACCC Chair Rod Sims said.

"There are factors standing in the way of home loan borrowers switching lenders, such as a lack of clear and transparent pricing, as well as inconvenience and time costs, but for many borrowers switching will be worth the effort"…

The ACCC found that, as at September 2020, borrowers with home loans between three and five years old paid on average about 58 basis points more than the average interest rate paid for new loans. Such a borrower with a home loan of $250,000 could save more than $1,400 in interest in the first year by switching to a loan with the lower, average interest rate paid for new loans. Over the remaining term of the loan, that borrower could save more than $17,000 in interest.
The next graphic is instructive. It shows clearly that the older the mortgage, the higher in interest rate (other things equal):

For example, borrowers with mortgages more than 10 years old were, on average, paying more than 1% more than the average interest rate paid for new home loans.
The next chart, which shows average mortgage interest rates over time by vintage, also shows that this relationship between mortgage age and interest rate has been a long-term feature of the Australian home loan market:

Clearly, anybody with a mortgage paying above 3% should actively pursue a better deal. A few phone calls could save you thousands.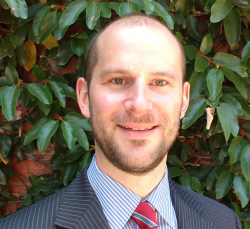 Latest posts by Unconventional Economist
(see all)