Yesterday's ABS labour force release for October revealed that Australia's youth unemployment – i.e. for those aged 15 to 24 years old – surged despite solid growth in jobs.
The headline youth unemployment rate rose 0.9% to 15.6% and remains nearly three times higher than the rest of the labour market (5.4%):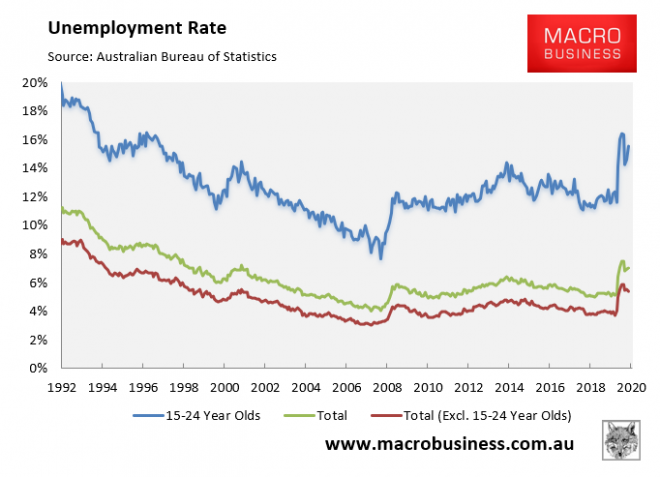 There are 998 words left in this subscriber-only article.