A survey produced by EY and the Urban Land Institute forecasts that the COVID-19 pandemic will have a significant impact on global demand for office space over the next 3-5 years.
Many tenants will require less office space in coming years as they adopt more flexible working arrangements, while many are expected to seek more flexible lease contracts.
Commercial tenants are also tipped to make greater use of co-working facilities.
From The AFR:
Of the 555 respondents surveyed, 96 per cent expected large corporate users to look for a more tailored and flexible office footprint, while 66 per cent expected flexible lease contracts to become the new normal.

More than half (53 per cent) of real estate players expected tenants to reduce their office space as a result of changing work patterns, while a quarter of respondents anticipated their office space requirements would decrease by more than 20 per cent.

Mark Tindale, director at Sydney leasing agency Cadigal, said there had been increasing demand for flexibility from corporate tenants over the past few years but the trend would only accelerate as a result of the pandemic…

According to the report, remote work is expected to grow from 20 per cent of employees being offered 20 per cent remote working time to at least 60 per cent of employees spending more than 40 per cent of their time remotely.
This corresponds to a Fortune survey of American CEOs, which last month revealed that more than three quarters believe they will need less office space in the future due to the work from home (WFH) phenomenon:

As expected, the rent-seeking Property Council wants to force workers back into CBDs to plug demand for office buildings:
Ken Morrison, chief executive of the Property Council of Australia which represents many office building owners, said offices would continue to be a big driver of business productivity, collaboration and culture.

"If we're to get the economy going again, we're going to need thriving CBDs," he said.

"Supporting the return to offices will be an important part of the recovery process. That's why governments have an important role to play in showing leadership by encouraging Commonwealth and state public servants to return to the office, along with private business."
Many workers would prefer not to waste time and money commuting to/from the CBD. So why force them?
While CBD businesses will lose, there will be offsetting gains to activity in the suburbs, as economic activity is dispersed.
Bringing jobs to where people live is exactly what the economy needs.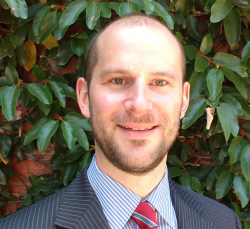 Latest posts by Unconventional Economist
(see all)