Its position is preposterous and untenable on immigration. From Bill Evans at Westpac yesterday:
The minutes of the November meeting along with a recent speech from the Governor emphasise a significant pivot in the Board's approach to monetary policy. The labour market now takes centre stage.

Consistent above trend growth will be required to lower the unemployment rate and deliver a 'tight labour market'.
Sure, so why is Phil Lowe saying this:
Australia needs an influx of skilled migrant workers to get the economy powering again after the coronavirus pandemic, the Reserve Bank says.

Speaking at a forum on Monday night, RBA governor Philip Lowe said Australia would have to look offshore to fill jobs due to the major slump in domestic population growth caused by hard international border closures, which could stay until at least the end of 2021…

"The fast population growth of recent decades has been a major factor shaping our economy," Dr Lowe said in his speech to the Committee for Economic Development of Australia.

"It has underpinned our relatively fast growth in GDP (gross domestic product) compared with other advanced economies"…

Dr Lowe said wage growth and price pressures would remain subdued while unemployment was above 6 per cent.

"It does, though, seem highly probable that one of the marks the pandemic will leave is an extended period of higher unemployment than we have become used to. Addressing this is an important national priority," Dr Lowe said.
THEY ARE NOT SKILLED. From HomeAffairs' Continuous Survey of Migrants:

As shown above, migrants have significantly worse labour market outcomes than the general population. Specifically:
The median annual full-time earnings of migrants was $16,500 (22%) below the general population in 2017;
The median annual earnings of migrants was $5,900 (10.2%) below the general population in 2017; and
The unemployment rate of surveyed migrants (12.6%) was more than double the general population (5.5%) in 2017.
The two RBA positions are completely contradictory.  If you want wages growth then do not widen the output gap with mass immigration. Australia currently has the largest underutilisation in modern history:

Then yesterday we get this from Phil Lowe:
"China has benefited from our natural resources exports and we have benefited from its manufacturing imports," he said.

"We need to keep that strong relationship with China going. It is mutually advantageous for both of us."
Butt out of foreign relations, RBA. It's not in your charter. You're making a hash of it. And it's none of your business.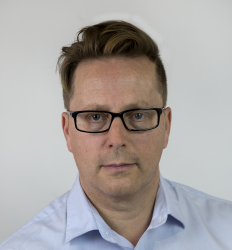 Latest posts by David Llewellyn-Smith
(see all)