Shadow employment minister Brendan O'Connor indicated yesterday that Labor is unlikely to oppose legislation to enact the federal government's $4 billion JobMaker hiring credit scheme. However, he says the bill is "woefully inadequate" and no amount of amendments will fix it:
"No amount of amendments will fix this woefully inadequate proposed legislation, which will not deliver what was announced by the Prime Minister," [O'Connor] told The Australian.

"The Morrison recession will be deeper and longer, and unemployment will be persistently high, because of the failure of the government in not understanding what is required to respond to the worst recession since the Great Depression."

A joint Greens-Labor amendment to stop businesses hiring and firing in order to qualify for the JobMaker credit passed the Senate on Tuesday with the support of One Nation and independent senators Rex Patrick and Jacqui Lambie…

One Nation leader Pauline Hanson has criticised the scheme, saying an employer was better off hiring two part-time workers instead of one full-time worker.
However, this conflicts with reports today from The AFR:
Labor now argues that with the average age of first time parents now 31, they need certainty their job won't be taken away from them.

"We're not giving up on this," a senior Labor source said. "It's a job security thing. We don't see why the government won't accept this."
Regardless, criticisms of the JobMaker scheme are justified.
JobKeeper program was widely rorted by businesses, juicing both company dividends and profits.
The JobMaker wage subsidy will be rorted even worse, resulting in businesses shifting their wage bills onto taxpayers and owners pocketing extra profits.
The integrity measures requiring an increase in employee numbers and payroll are hardly onerous given the labour market will naturally rebound in response to the easing of lockdowns and the lifting of border closures.
Under JobMaker, businesses will be incentivised to cut existing employee hours and hire workers under the age of 30 or 35 on 20 hours a week. This way, they can pocket JobMaker subsidies, reduce their out-of-pocket wage costs, earn fatter profits courtesy of the taxpayer, all without materially boosting overall employee hours above what would have occurred anyway as the economy inevitably recovers.
The Morrison Government's JobMaker program is really a combined "JobRorter" and "DoleHider" program, since its real goal is to mask the unemployment rate and throw taxpayer subsidies at its business mates.
Extending the subsidy program to all age groups, as previously suggested by Labor and the Greens, would only widen the rort.
Labor, crossbenchers and the Greens should block JobMaker and instead demand a permanent lift in the JobSeeker unemployment benefit, which on 1 April 2021 is scheduled to fall back to its poverty level of only $40 a day:

JobSeeker is a genuine non-distortionary social safety net, whereas JobKeeper and JobMaker are both convoluted programs that benefits some businesses and workers over others, can be easily manipulated, and hides the true extent of unemployment.
Displaced Australian workers need emergency income support. But taxpayer subsidies should not be used to juice shareholder profits and make rich business owners even wealthier.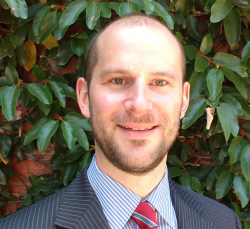 Latest posts by Unconventional Economist
(see all)