Via Jonathon Mott at UBS:
ONE LINER
Solid result. Better revenue. Credit provision build. Dividend in line.

KEY NUMBERS (FY20, continuing operations)
(1) FY20 Cash NPAT from continuing operations $3,710m (8% below Visible Alpha Cons; 1% below UBSe); (2) Cash Basic EPS continuing 121cps (Cons 132cps, UBSe 123cps); (3) Final dividend 30cps (Cons 28cps, UBSe 30cps), 100% franked.

RESULT HIGHLIGHTS (2H20 seq. basis)
2H20 H/H: (1) Net interest income up 2% to $7,012m (2% above Cons); (2) NIM fell 1bp to 1.77% (NIM ex-Markets & Treasury was down 3bp, Cons 1.74%), supported by lending margins, low funding costs and Markets & Treasury; (3) Volume growth was 2.1% (Cons 1.9%), driven by increased liquids with Housing loans down 1% and Institutional falling 2%; (4) Non-interest income up 26% to $1,823m given Trading income rebound. But Fees & Commissions down 10%; (5) Total revenue up 6% to $8,835m (2% below Cons). Underlying revenue (ex-remediation and trading) fell 3%; (6) Underlying costs up 5%, largely given increased compliance and technology spend; (7) Underlying Pre-Provision Profit (ex-remediation) rose 6% due to stronger Markets revenue; (8) Credit Impairment Charges (BDD) of 54bp or $1,601m (Cons 45bp or $1,400m), driven by credit provision build for challenged industries (Aviation, Tourism, Hospitality and Commercial Property) and a rise in economic adjustments; (9) NPLs 117bp (Cons 105bp); (10) CET1 of 11.47% (Cons 11.61%), given lower than expected RWA, partly offset by losses from discontinued operations and higher Bad Debts. Pro-forma CET1 11.82% after MLC Wealth sale completes.

GUIDANCE
FY21E outlook: (1) NIM: sustained low rates to impact NIM by ~6bp (includes impact of all announced rate cuts); (2) Volumes: Australian business system growth expected to be ~2% and housing system growth <0.5%; (3) Expenses: targeting 0-2% growth. Targeting lower absolute cost over 3-5 years (relative to FY20 $7.7bn cost base).

UBS COMMENT – PT $20.50 (unchanged, GGM Based)
Mixed result with a number of moving parts, but we think the market is likely to give NAB the benefit of the doubt, especially given its better NIM performance than peers and solid CET1 position.
It will be interesting to see whether the banks fall away now that the blue wave inflation trade is dead. There's no steepening yield curve any more to support a value rotation. On the contrary.
Not that Aussie banks are cheap!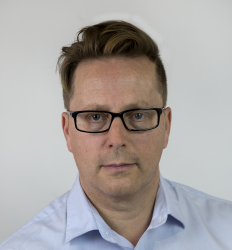 Latest posts by David Llewellyn-Smith
(see all)