He's on a roll nationally:

Especially in the battleground states:

Trump's crucial wins in Florida and Pennsylvania have tightened:
 
Betting is unmoved:

Probably sensibly.
But if you're looking for a clean result then El Trumpo will disappoint, at Axios:
President Trump has told confidants he'll declare victory on Tuesday night if it looks like he's "ahead," according to three sources familiar with his private comments. That's even if the Electoral College outcome still hinges on large numbers of uncounted votes in key states like Pennsylvania.

The latest: Speaking to reporters on Sunday evening, Trump denied that he would declare victory prematurely, before adding, "I think it's a terrible thing when ballots can be collected after an election. I think it's a terrible thing when states are allowed to tabulate ballots for a long period of time after the election is over."

He continued: "I think it's terrible that we can't know the results of an election the night of the election. … We're going to go in the night of, as soon as that election's over, we're going in with our lawyers."
"We don't want to have Pennsylvania, where you have a political governor, a very partisan guy. … We don't want to be in a position where he's allowed, every day, to watch ballots come in. See if we can only find 10,000 more ballots."

Behind the scenes: Trump has privately talked through this scenario in some detail in the last few weeks, describing plans to walk up to a podium on election night and declare he has won.

For this to happen, his allies expect he would need to either win or have commanding leads in Ohio, Florida, North Carolina, Texas, Iowa, Arizona and Georgia.
But there was another court win for the Dems, at Bloomie:
A federal judge rejected a bid by Republican activists to invalidate 127,000 votes in the most populous county in Texas.

"For lack of a nicer way of saying it, I ain't buying it," U.S. District Judge Andrew Hanen said at a hearing Monday in Houston, rejecting the request by the Republicans because they lacked standing to bring the case to begin with.

The hearing in federal court took place one day after the state's Supreme Court denied the effort to reject votes that were cast using drive-through voting in the county.
Get set for much more of this as the coup is unleashed.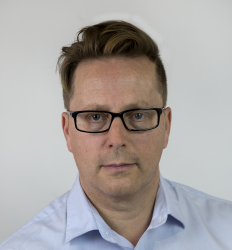 Latest posts by David Llewellyn-Smith
(see all)