Sir Fomo McSpruikerson is an expatriate billionaire and proud proprietor of The Strayan, a vanity media project designed to boost his assets. 
SBS launches new "SBS Migration" network as part of rebranding
The Special Broadcasting Service has announced that it's launching a new network entitled "SBS Migration" as part of an overhaul of the government funded broadcaster.
SBS have merged several networks to keep the network viable in the post-COVID era. SBS Punjabi, Hindi, Nepali and Mandarin will be merged to create the new network.
"We used the opportunity presented by the COVID-19 pandemic to review and restructure our programming. We realised we're pretty much irrelevant in the age of the internet and no-one likes The Feed as it's a cringefest," a spokesman told the Strayan.
"We've decided to drop the pretense and announce that these channels will become full-time networks for the purpose of ticket clipping from Australia's migration program."
SBS have stated that it will keep some of it's news services but several others will get the axe, in favour of more promotion of immigration.
"Giving platforms to immigration agents of questionable repute for their own self-interest, was one of the stronger parts of the business we identified. That was over 95% of SBS Punjabi's content and the only way to keep it viable."
The new network has not been given a launch date but is rumoured to coincide with the re-opening of Australia's international borders.
*****
Australia sets subdivision world record for 20 townhouses on a quarter acre block
Australia has smashed a new world record in its world-renowned housing sector.
The inner north Melbourne suburb of Thornbury smashed the previous record of 10, by building 20 townhouses on one block.
Despite objections about completely destroying amenity, the proposal had the unanimous support of the majority Greens Darebin Council, who said the increased rate revenue set a precedent for revenue growth in Australian councils.
Meriton CEO Harry Trigaboff said it was a milestone for Australian real estate.
"It's gold, gold, gold for Australia," Trigaboff said.
"Who said the days of stuffing people into smaller and smaller living spaces and charging them a premium of debt are over in this country?"
Trigaboff scoffed at suggestions that this was basically battery hen conditions and beyond parody.
"Rubbish. Who needs a bathroom in this day and age? It's a luxury. Just use a bloody bucket and a hose outside," noted Triguboff from his 5200 square metres Vaucluse property.
Trigaboff intends to set new records north of the border with at least 22 apartments to the quarter acre, in the tradition of the Sydney vs Melbourne rivalry.
****
Geoff Raby says he's free of foreign influence after launching new "Geoff Raby Golden Rain 888 Jade Dragon Consulting" firm
Former Australian Ambassador to China Geoff Raby has requested to be taken off of the foreign agent register, after announcing a new business venture.
Raby, who has been accused of being a foreign agent of influence of the CCP, announced the creation of his new company "Geoff Raby Golden Rain 888 Jade Dragon Consulting" firm.
"The allegations that I'm a compromised agent of influence are completely baseless," Raby told a packed National Press Club earlier this week.
"I dispute those accusations. Having no real skills and choosing to be a bureaucrat for most of my life made it difficult post-public life. I take great pride in my involvement in negotiating away Australia as part of the CHAFTA and I stand by that. It was purely an economic decision that has greatly benefited Australia."
"Ask Daniel Andrews, John Brumby, Andrew Robb or even Xi himself – I'm a man of great repute."
Raby also thanked the ABC during his speech for giving him a platform to air his views unchallenged and that the ABC "was a great and trusted friend to China."
Raby stated that his firm will provide "consulting advice to foreign investors on issues such as energy, real estate and purchases of Australian companies."
*****
New Australian citizenship test to include questions about willingness to buy apartments and The Block
Potential Australia citizens will be grilled on their knowledge of Australia's property market and hit tv show, The Block, as the federal government announced a new citizenship test today.
Immigration Minister Alan Tudge announced the changes to the citizenship test in front of a media scrum last week.
The changes were believed to be the brainchild of the Property Council of Australia and the Business Council of Australia, who successfully lobbied the government after observations were made the citizenship test was outdated.
"Our initiative to assist the property market such as the Hong Kong asylum package was the first step. Now we can ensure all newcomers to this great country can participate in the greatest Australian tradition of all – real estate," Tudge told reporters.
Although specific questions remain a closely guarded secret, rumours are flying that two questions about The Block and several questions regarding apartments in Melbourne, Corelogic and Domain are tipped to make the final cut.
The test will come into effect on January 1, 2021.
*****
Albanese says Labor is comfortable with being in opposition "for the next 20 years"
Opposition leader Anthony Albanese has stated that he has full confidence in Labor's ability to remain in permanent opposition to the LNP.
In the wake of Joel Fitzgibbon quitting the ALP front bench this week, Albanese has been the target of severe criticism in recent weeks, after accusations of weak leadership and not really wanting to challenge the LNP.
"Well, they'd be right," Albanese said on 2GB this morning.
"This leadership thing is difficult. I mean, why go to the effort of trying when you can remain in comfortable opposition on over $200k a year? I've got a retirement to think about."
"I'm confident we've imported enough voters over the years to remain relevant without actually doing anything. The branch stacking in Victoria is a testament to that."
Albanese also scoffed at suggestions that a potential leadership challenge is on the cards and that he was committed to being the bullet sponge for Labor at the next election.
"Really? Jim Chalmers has the personality of a damp rag so I'm not worried there. However, if Joel Fitzgibbon gets enough CCP backing I could be in trouble."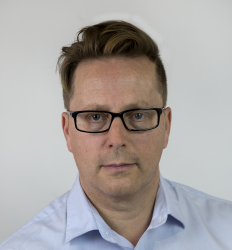 Latest posts by David Llewellyn-Smith
(see all)