SQM Research's new weekly rental listings data shows an extraordinary increase in the number of apartments listed for rent across Melbourne:

According to SQM, there were 21,889 apartments listed for rent in the week to 9 November versus 8,154 houses listed for rent.
Separate data released by Domain also shows that the number of dwellings listed for rent across Melbourne swelled by 165% in the year to October:
 
Whereas Melbourne's rental vacancy rate ballooned to 4.6%:

Not surprisingly, the vacancy rate is highest near Melbourne's CBD owing to the loss of international students:
The CBD and surrounds continued to see a huge rise in the vacancy rate – 14.4 per cent compared with 13.3 per cent last month, and 2.4 per cent in October 2019. It's the highest vacancy rate of any local government area in the country.
Melbourne's apartment market has already experienced the sharpest rental decline in the nation, down 6.6% in the seven months to October:

Based on the 2020 federal budget's population projections and assuming dwelling construction rates fall to decade lows, Melbourne is facing a truly gigantic supply glut.
Victoria is facing 51,000 net dwelling additions versus 13,000 population growth in 2021 and 48,000 net dwelling additions versus 30,000 population increase in 2022: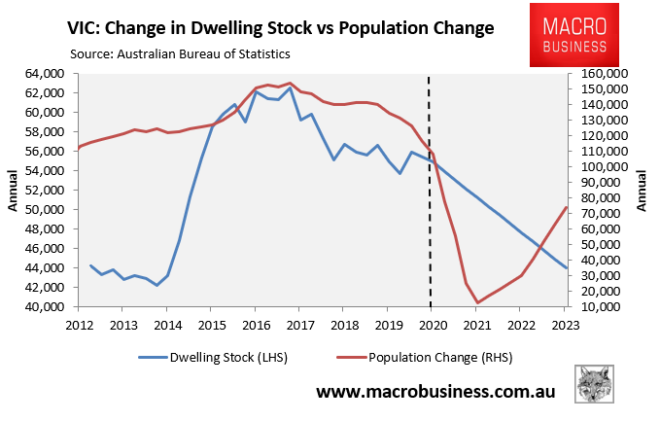 That's an enormous amount of stock scheduled to hit the market without people to fill it.
Melbourne city has transformed into the ghost city of Great Southern Manchuria. The education funnel is stoppered. The pipeline of mass immigration is empty. The vision of successive governments of sidling under the skirts of Chinese services exports is derelict.
As such, Melbourne's vacancy rate will continue to swell and rents will inevitably continue to fall.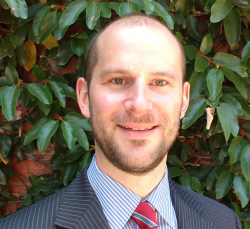 Latest posts by Unconventional Economist
(see all)