A September report from the Australian National Audit Office (ANAO) slammed the Department of Infrastructure (DOI) for purchasing the land from a billionaire family at 10 times its market value in what it calls a "significant and unusual transaction" related to the Western Sydney Airport.
The land known as the Leppington Triangle was purchased by the DOI for $29.8 million in 2018, but the ANAO found that the department had written off 90% of the purchase price within 12 months.
Today, The Guardian reports that Urban Infrastructure Minister Alan Tudge has defended the federal government's failure to comply with the Senate's ruling that it must release documentary material relating to a controversial land deal in western Sydney. Tudge claims that releasing the documents in question would not be in the public interest and could affect the Australian Federal Police's investigation into the matter:
"The public disclosure of information concerning the matters under investigation by the AFP, including to the Senate, would have the potential to prejudice that investigation," Tudge said.

The minister said disclosure could "influence or inhibit the evidence of potential witnesses in the AFP investigation and disclose possible avenues of inquiry".

Tudge said he had been advised that the disclosure of the briefs could identify the subjects of an ongoing disciplinary investigation being carried out under the Public Service Act.

But the shadow infrastructure minister, Catherine King, characterised the refusal as "another cover-up from the Morrison government on the Leppington land scandal".
The owner of the land, Leppington Pastoral Company, is a major donor to the Liberal and National parties. Thus, this deal has the stink of corruption and graft all over it.
The Sydney Airport land deal alongside the sports rorts scandal highlights why we need a federal Independent Commission Against Corruption (ICAC). Both to stop the shady deals and to hand out appropriate penalties.
Similar bodies exist across the states, so why not the federal government as well? Drain the swamp.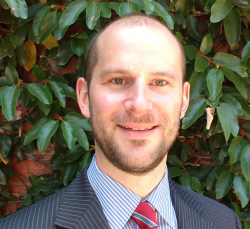 Latest posts by Unconventional Economist
(see all)