There really is no alternative:
Sweden's prime minister warned the country the spread of coronavirus was "going to get worse" as he introduced fresh laws limiting the numbers of people being able to gather.

From next week Sweden, only eight people will be permitted to gather at public events, with officials strongly encouraged people to adopt the same limit in private.

Prime Minister Stefan Löfven said the new limits were part of the Public Order Act and would apply for four weeks.

He added the "extremely interventionist measure" had no equivalent in modern times.
Here is the Swedish data:

It's done very well with deaths in the second wave. But it all comes apart when hospitals get overwhelmed. As well, as the mortality rate spikes then the private sector shuts anyway.
Until the vaccines arrive, the hammer and the dance is the only way to go. The hammer of lockdowns crushes the virus and then you dance with contact tracing etc. Socially cohesive Australia and large parts of Asia have done brilliantly in this regard. Their economies have had far less damage as a result.
Conversely, lockdown-averse Atlantic developed markets did terribly. Europe couldn't bring itself to close borders. The US is too libertarian. The damage to their peoples and economies is far greater.
Those arguing for no lockdowns to be ever used because the cost is too high are about as right as this bloke:
Celebrity chef turned conspiracy theorist Pete Evans will not appear on the upcoming season of I'm A Celebrity … Get Me Out Of Here! after a savage social media backlash.

Speculation erupted yesterday that Evans would be part of the reality show's cast when it begins filming next week, but that's no longer the case.

"Network 10 can confirm that Pete Evans will not be appearing on this season of I'm A Celebrity … Get Me Out Of Here!" a Ten spokesperson told news.com.au.

It follows comments from the Byron Bay based chef and author, which appeared to suggest that humans are not capable of spreading COVID-19.

He also shared and later deleted a cartoon that included the Black Sun symbol from Nazi Germany, sparking outage on social media.

He publicly apologised, claiming he had no idea of the symbol's historical significance.
Though I have to say, lockdown is not blameless when it comes to breaking vulnerable minds.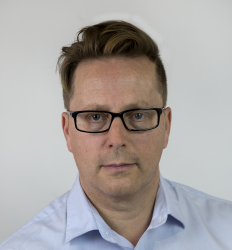 Latest posts by David Llewellyn-Smith
(see all)