The ACTU has released a survey of 10,000 workers which found that 81% want to keep working from home (WFH) if they have sufficient support from their employer, with 47% of respondents claiming they are more productive at home:
According to the survey 81% of workers said they would like to work from home if they were provided with enough support and 47% said they were more productive at home.

But working from home has imposed an average $530 in additional expenses on each worker and about a third (32%) reported an increased workload.

Despite saving time on the morning and evening commute, most workers (62%) reported starting work before 8am and one in three worked up to or past 9pm.
Another survey undertaken on behalf of digital workspace group Citrix also shows that many Australian office workers would like to WFH permanently when the COVID-19 health crisis is over. Specifically, 56% of the 1,000 respondents indicated they would be prepared to accept a lower salary if they could keep WFH, whereas half believe they are more productive. This includes 64% of those aged 18-24. Meanwhile, 34% of respondents indicated that they intend to relocate from inner-city areas due to telecommuting:
"A lot of people are looking for this next wave of tree change," Citrix chief technology officer Asia-Pacific and Japan Safi Obeidullah said.

"They are saying I've proven my job doesn't require me to go through the whole notion of commuting to the city. My employers are happy I'm able to be productive working from home."

"The younger generation is more willing to put a higher premium on work-life balance and flexibility. If they can do the work, earn some money and still have the flexibility to manage their personal lives, there is more in it for them," he said.
From the outset I have argued that WFH is one of the few positive externalities to emerge from COVID-19.
WFH has eliminated the need for hundreds of thousands of workers to waste money, fuel and time travelling into a central location to work.
WFH frees up transport infrastructure, eliminating the need for massive investments to expand capacity. It also reduces the need for companies to waste huge sums on expensive office space.
WFH is better for the environment, given it reduces traffic, congestion and emissions on our roads.
WFH gives parents flexibility and incidental interaction with their children.
Finally, WFH offers housing affordability benefits, since it enables workers to live further away from work, including in regional areas.
Even for most workers that cannot WFH there are benefits, including less competition for road space (traffic congestion) and more space on public transit.
However, there are also drawbacks from WFH, including:
Less social contact at work;
Increased risk of job outsourcing;
Less mentoring opportunities for young staff; and
More air conditioners / heaters running at home (partly offsetting environmental benefits and cost savings from lower transport emissions).
As with any change there are always winners and losers. But it's easy to conclude that WFH offers net benefits to society as a whole, especially for established workers seeking greater flexibility.
Given so many Australians now work behind internet-connected computers in 'knowledge jobs', there is less need to have workers travel to a central location every day on crowded roads, trains, busses and trams. This is both archaic and inefficient.
Let's hope WFH continues, even at a reduced capacity, post pandemic.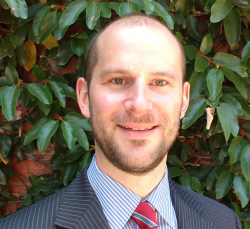 Latest posts by Unconventional Economist
(see all)