Like me, Inside Story's Tim Colebatch is an overall fan of the Andrews Government's Victorian State Budget, which provides massive stimulus at exactly the right time:
The main game of the Andrews government's 2020–21 budget is to deliver stimulus, and it does so in spades. It plans to spend almost $110 billion this year providing services and investing in assets — roughly $23 billion more than it spent a year earlier.

Let that soak in. This year, Victorian government spending will grow by more than 25 per cent. The additional spending will amount to close to $3500 for every man, woman and child in the state. That's roughly $70 per person, per week, in new spending…

In short, there is much to praise in this budget…
Also like me, Tim Colebatch has lambasted the Suburban Rail Loop, which he labels "the worst transport project Melbourne has ever seen":
…the government's commitment to build the worst transport project Melbourne has ever seen: the so-called Suburban Rail Loop, in reality a twenty-six-kilometre tunnel under the middle southeastern suburbs from Cheltenham to Box Hill. Tunnels eat money, and the demand for this one is likely to be small. No business case has been produced, and no cost–benefit analysis, but it will cost taxpayers tens of billions of dollars.

It is not the first lemon a Victorian government has tried to sell to voters. The Andrews government won power in 2014 partly because the Liberals thought it would be a great idea to spend $7 billion of taxpayers' money to build a 4.4 kilometre tunnel under the inner suburbs to link two freeways; the taxpayers disagreed. But the Suburban Rail Loop is the lemon that makes other lemons taste like oranges…

It appears that this emerged from his political circle rather than from the railways, let alone transport economists. As originally presented, it was intended to run for ninety kilometres around Melbourne's middle and outer suburbs, largely in tunnels, with a number of stations in the southeast but very few in the west. The cost was claimed to be $50 billion, which no one believed.

But the government is now proposing to build only the southeastern quarter of the loop, running underground from Southland shopping plaza through Monash and Deakin universities and selected suburban shopping centres (which developers own the redevelopment rights, I wonder?) to Box Hill station in Melbourne's Chinese heartland.

The budget commits $2.2 billion to the initial stages, primarily for planning, land purchase and so on. Treasurer Tim Pallas promised that a business case will be presented next year, and no contracts for construction would be let until the voters have their say at the 2022 election.

Even the cost of this twenty-six kilometre tunnel might well be $50 billion: no one knows, including the government, which has committed to build it regardless. It is economic lunacy to choose infrastructure projects in this way. Infrastructure Victoria, which was set up to provide objective advice to the government on priorities, has been ignored and sidelined.

No government can build every project we want: it has to prioritise, and select which projects will give the community most value for money. Building the Suburban Rail Loop means the government will not have the resources to take up other, more urgent projects such as the second line of the Metro, intended to run from Clifton Hill to the massive redevelopment site of Fishermans Bend…

The Suburban Rail Loop is the prime example of a problem that afflicts not only the Victorian budget but also Australian politics generally… governments focus on what they brand as their projects, and which projects are politically rewarding to announce, rather than on delivering services to us that provide the best bang for buck.
Spot on. The suburban rail loop is a classic example of everything that is wrong with infrastructure provision in this country.
This project was designed purely to give the Labor Government a shock-and-awe 'announceable' in the run-up to the State Election, was aimed at appeasing voters' concerns about excessive population growth, as well as giving the appearance that the Government has the situation under control.
It was never subjected for assessment by Infrastructure Australia or Infrastructure Victoria. There was no business case conducted before its announcement. And Victoria's transport department wasn't even told about the plan for fear that it would attempt to block the project from within government.
Now generations of Victorians will be required to foot the bill of a massive vanity project whose costs and benefits are unknown, and which could very likely turn into another infrastructure white elephant.
With the history of cost overruns across major infrastructure projects, there is little chance this project could be built for initially purported $50 billion (in today's value). The proposed project would contain 90 kilometres of track, mostly tunnelled, as well as several underground stations and interchanges. Many properties will also need to be compulsorily acquired by the Government.
Given the 9 kilometre Metro Rail tunnel was budgeted to cost $10.9 billion, and there have already been cost blow-outs, it is more likely the suburban rail loop project – which is 10-times the length – would cost closer to $100 billion. In any event, the necessary scoping work should have been completed before the project was committed to.
Little wonder then that a wide variety of transport experts have slammed the suburban rail loop, including: the Grattan Institute; Professor John Stanley – one of the authors of Plan Melbourne; Dr Crystal Legacy – Senior Lecturer in Urban Planning at the University of Melbourne; and Des Grogan – civil and traffic engineer.
A coalition of transport groups, councils and planning academics also claimed that the money would be far better spent on the Metro 2 tunnel connecting Melbourne's North and Western suburbs.
When added to the wasteful Westgate Tunnel, which was approved after receiving an unsolicited bid from Transurban, it is clear the Victorian Government does not believe in following due process on infrastructure projects.
The end result will be projects that fail to live up to expectations and are riddled with cost overruns, with incumbent residents paying the price through escalating user charges, taxation, and reduced amenity as they are crushed under the endless immigration deluge.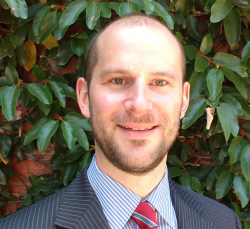 Latest posts by Unconventional Economist
(see all)