Prior to this week's 0.15% cut to the RBA's cash rate to a record low 0.10%, the gap between average discount variable mortgage rates and the 3-year fixed mortgage rate had already ballooned to 1.26%: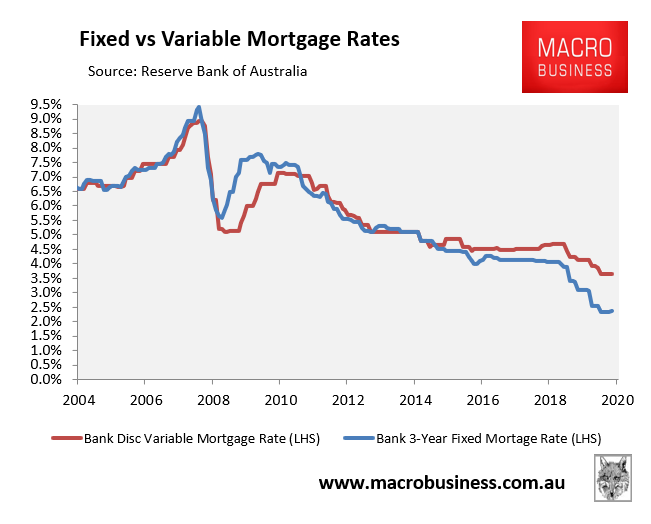 As shown above, the average discount variable mortgage rate was 3.65% in October versus a 3-year fixed mortgage rate of 2.39%.
This gap is expected to widen, with Australia's four largest banks keeping their variable home loan interest rates were unchanged following the RBA rate cut while reducing their fixed home loan interest rates, with some falling below 2% for the first time:
The major banks have piled onto the same strategy of not passing on an official rate cut to the majority of home loan borrowers…

With official rates not far off zero — at 0.1 per cent — the banks argue the hit to profit margins is too great to cut variable rates, given they are unable to reduce deposit rates much further. The counter argument is that they have access to cheaper funding via the RBA's term funding facility…

The majority of existing mortgages across the banking system — or 70 per cent to 80 per cent — are, however, in variable rate products.
Expect a big pivot to fixed mortgages. Those rates are too low to ignore.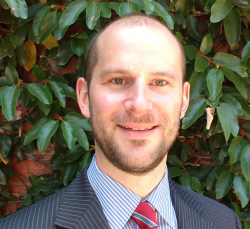 Latest posts by Unconventional Economist
(see all)