The South Australian Government has announced an overhaul of its hotel quarantine system after systemic failures led to an outbreak numbering 29 cases:
South Australia has announced urgent plans to overhaul its medi-hotel system, amid a coronavirus cluster that emerged from Peppers Waymouth Hotel in Adelaide.

Those changes include moving all people who test positive to coronavirus into a separate medical facility, managed by SA Police and protective security officers.

Premier Steven Marshall said staff working at that medical facility will not be allowed to work at any other medi-hotels or other high risk environments such as aged care.

"We will now transfer all positive COVID cases from medi-hotels to a dedicated health facility," he said.

"Staff working at the dedicated facility will not be deployed to other high-risk environments, including aged care facilities, correctional facilities or hospitals"…

Adelaide's medi-hotel system was yesterday put under renewed scrutiny, when it was revealed two people previously thought to have acquired COVID-19 overseas caught the virus while in quarantine.
These are obviously sensible moves but do not go far enough.
Why are workers at any quarantine hotels allowed to work second jobs at all? Doing so risks spreading the virus into the community, as occurred in both Victoria's and South Australia's second wave outbreaks.
The truth of the matter is that with COVID-19 almost eliminated across Australia, returned travellers in hotel quarantine are the number one risk:

That is, the only way for COVID-19 to spread throughout Australia is via quarantine breaches that allow overseas-acquired infections to leak into the community.
Therefore, our governments must do everything in their power to ensure that quarantine is conducted at the highest possible standards in the most robust way.
This means employing only highly trained and highly paid permanent staff that work at a single facility only within single teams (to minimise risks of cross-infection), alongside frequent testing.
Australia cannot afford any more hotel quarantine failures born out of using poorly trained casual staff working multiple jobs.
Getting hotel quarantine right must be our governments' number one priority with regards to managing the virus.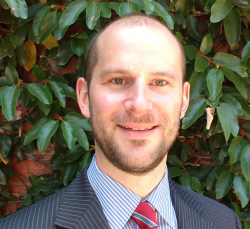 Latest posts by Unconventional Economist
(see all)