No schadenfreude from me. Via Domain:
South Australian Premier Steven Marshall has plunged his state into full lockdown for six days to get on top of the growing COVID-19 cluster.

"I have long said that COVID has challenged us but not beaten us. We continue to face our biggest test to date. We must rise to this challenge and rise we are stopping each and everyone of us united with a common purpose to beat this silent enemy," Mr Marshall said.

New restrictions include:

Closing all schools, universities, takeaway restaurants, cafes and food courts;
Exercise will not be permitted outside the home;
Masks will be mandatory;
and regional travel will not be allowed.

Mr Marshall said he was "going hard" and early.
Readers will know I'm all for the lockdown hammer when it is necessary. But is it yet? Nope.

Where are SA's contact tracers?
If it's all about stomping it out for Xmas travel then it's political, not medical nor economic…
It also looks like SA has experienced a Victorian-style quarantine failure:
CHIEF HEALTH OFFICER NICOLA SPURRIER: We made the link last night where we had a close contact of one of our security guard who was actively working part-time at the pizza bar and the Casa got last night also worked in the pizza bar at the same time as the person who was at the Stamford went and got a pizza.

We are absolutely certain without history taking that is what happened. That means to me, it cemented my fears that this virus is reading very, very rapidly. You have a short incubation period and you have three days as those generations move on"…

REPORTER: How is a security guard at a medi hotel allowed to then go and work at a public pizza place? Are there new rules that are going to be restricted on the jobs and those kinds of hotels?

SPURRIER: We say in medicine, it is very clear with the retrospect-o-scope, you look back and you think you could have done XYZ, but for me today I am looking forward about what we have to do here and now to get on top of it.
Did the South Australian Government learn nothing from Victoria's hotel quarantine disaster?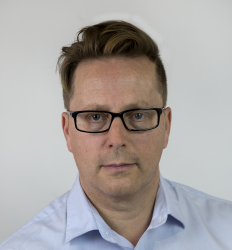 Latest posts by David Llewellyn-Smith
(see all)