Good stuff from ScoMo on Sunrise:
"Australia is a sovereign country, we make our own decisions according to the nation's interest."

"If there are concerns indicated by that unofficial document that came out of the Chinese Embassy (it is) that Australia acting in our interests — having free media, having parliamentarians elected and being able to speak their minds — is cause for concern."

"As well as speaking up on human rights in concert with other countries like Canada, New Zealand and the UK in international forums."

"If this is the course of tension in that relationship, it would seem the tension is that Australia is being Australia."

"I can assure you, we will always be Australia and act in our interests, in accordance with our values."
It's not always a good idea to get your values and foreign policy confused, such as in the case of the Iraq war. But in this case it is the perfect response. As the Chinese list of demand shows, what it wants is to bury the relationship in secret corruption so that it can take control of the democracy and displace the US as hegemonic guarantor of a political system reshaped in its image:

That is clearly untenable to any Australian still breathing. To wit:
Beijing sent a list of 14 grievances to Australia supposedly justifying its economic coercion against it.

The list is revealing.

It shows the PRC holds countries responsible for their free *civil societies* & serves as a template for illiberal order-building.

Some thoughts: 1/ https://t.co/0IECe3tMHT

— Rush Doshi (@RushDoshi) November 18, 2020

All we have done is allow the sunshine in and that has blown the relationship to pieces. What does tell you about its durability?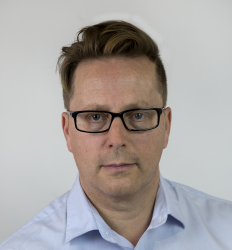 Latest posts by David Llewellyn-Smith
(see all)