From Roy Morgan Research:
Latest Roy Morgan employment series data shows 1.81 million Australians unemployed (12.8% of the workforce).

The workforce was up slightly:

The workforce in October was 14,158,000 – comprised of 12,348,000 employed and 1,810,000 unemployed Australians looking for work. The workforce total was up slightly by 10,000 since September as gains in employment outpaced the decline in unemployment.

More Australians were employed in October as part-time employment was up strongly:

12,348,000 Australians were employed, up 28,000 from September, driven by the increase in part-time employment up 59,000 to 4,388,000, while there were 7,960,000 employed full-time, down 31,000.

Fewer Australians were looking for work:

1,810,000 Australians were looking for work (12.8% of the workforce), down 18,000 from September. There were fewer people looking for part-time work, down 76,000 to 1,020,000 but there was an increase of 58,000 people looking for full-time work to 790,000.

Roy Morgan's unemployment figure of 12.8% for October is significantly higher than the current ABS estimate for September 2020 of 6.9%. However, the ABS figure for September estimated a large decline in the size of the workforce since March which they said was down 228,000. The ABS also count an additional 199,000 Australians who were working zero hours in September for economic reasons as 'employed'. If these non-workers are added the ABS unemployment estimate for September increases to 1.36 million (9.9%).

Under-employment virtually unchanged in October:

In addition to those who were unemployed 1.34 million Australians (9.4% of the workforce) were under-employed – working part-time but looking for more work. This was a small increase of 7,000 on a month ago driven by the increase in part time employment.

In total 3.15 million Australians (22.2%) were either unemployed or under-employed in October, an improvement of 11,000 on September according to the latest Roy Morgan employment estimates.

Compared to early March, before the nation-wide lockdown was implemented, there were almost 1 million more Australians either unemployed or under-employed (+6.6% points)…

Unemployment jumps in Victoria as JobKeeper ends for some and reduces for others

A look at the trends on a State-based level shows unemployment jumping 2.5% to 14.6% in Victoria in October – the highest of any mainland State as the strict lockdown continued in Melbourne until the last few days of the month.

Overall, the Victorian workforce grew in October, up by 39,000 to 3,8210,000 – but not all those entering the workforce were able to find jobs – adding to unemployment. In addition, a drop of 95,000 full-time jobs was a major contributor to unemployment in the State as JobKeeper ended for some workers – especially national companies that no longer qualified for the wage subsidy, and reduced significantly for others.

On raw numbers unemployment in Victoria was up 101,000 to 560,000 and under-employment increased 109,000 to 438,000 – almost 1 million Victorians were either unemployed or under-employed (26.1%).

The situation in 'closed-border' Queensland was also poor with the workforce contracting significantly as many stopped looking for work while employment was virtually unchanged. This meant that although there were no new jobs being generated unemployment in Queensland fell to 13.4%.

The workforce in South Australia increased in October but as people joining the workforce were not able to find new jobs unemployment increased to 12.9%. Employment for the month was unchanged.

Other States fared better in October with employment increasing, and unemployment decreasing, in both NSW and WA. Unemployment in NSW is again the lowest in Australia at 10.9% while unemployment in WA has fallen to 13.6% – but is still the second highest on the mainland for the State with the hardest border.
Victoria still the laggard.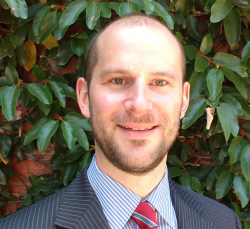 Latest posts by Unconventional Economist
(see all)