The next time you hear a seniors' group demand an increase in the aged pension and other subsidies, consider the latest Melbourne Institute's Household, Income and Labour Dynamics in Australia (HILDA) report, which was released last week.
This report showed that Australians aged 65-plus enjoyed by far the biggest increase in wealth between 2002 and 2018:
Prior to 2010, the median wealth of people aged 65 to 74 was less than that of those aged 45 to 54, but by 2010 the median wealth of the 65 to 74 age group had overtaken the median wealth of those aged 45 to 54. This reflects the very strong growth in median wealth between 2002 and 2018 for the 65 to 74 age group, with the median increasing by 98.1%. Growth was also strong for the oldest age group, increasing by 83.4% between 2002 and 2018.
In a similar vein, Australians aged over 65 have enjoyed far bigger growth in incomes compared against non-retirees. They have also maintained high home ownership rates (80.8%) while home ownership rates among non-retired people has plummeted by 6%:

The Retirement Income Review, released on Friday, also noted that age pensioners have enjoyed big financial gains over the past decade:
The Age Pension has grown faster than both wages and prices since 2009. The maximum rate compares favourably internationally and is above available absolute poverty benchmarks. Rates of financial stress for people with few other means drop substantially when entering retirement. Older Australians:

– Generally have lower levels of financial stress compared to the working-age population.

– In lower-income households, experience improved living standards on entering retirement as the Age Pension is higher than some working-age welfare payments and income levels.

– Have experienced reduced income poverty rates over the past decade, especially singles and renters, although poverty rates remain elevated for some retirees who rent.

– Receive significant support from non-income sources. Governments meet many of the health and aged care needs of older Australians. In 2015-16, households aged 65 and over accessed government services worth more than the Age Pension, with this value growing faster for retirees than any other age group. Reduced housing costs through high home ownership rates and higher levels of assets than working-age households are also significant forms of support for most retirees.
While older renters and those on the dole are undoubtedly doing it tough (as are all unemployed people), older Australians as a whole have enjoyed far better economic outcomes than non-retired people.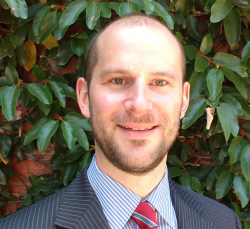 Latest posts by Unconventional Economist
(see all)