The RBA has released new analysis on the JobKeeper scheme's impact on unemployment, which found that JobKeeper reduced Australian's unemployment by 700,000 over the first four months of the COVID-19 pandemic:
We find that one in five employees who received JobKeeper (and, thus, remained employed) would not have remained employed during this period had it not been for the JobKeeper Payment. Given that 3½ million individuals were receiving the payment over the period from April to July 2020, this implies that JobKeeper reduced total employment losses by at least 700,000 over the same period…

We find that JobKeeper played an important role in cushioning the decline in employment over the first half of 2020. Our baseline estimate is that one in five JobKeeper recipients would not have stayed employed during this period had it not been for JobKeeper. At the aggregate level, this implies JobKeeper prevented at least 700,000 additional employment relationships being lost in the short term. Overall employment losses would have been twice as large over the first half of 2020 without JobKeeper.
It is hardly surprising that JobKeeper reduced the unemployment queue by 700,000, since under the ABS' definition one could not be counted as unemployed on JobKeeper, even if they worked zero hours.
The bigger question is whether JobKeeper was a better policy option than alternatives such as MB's temporary Universal Basic Income (UBI) proposal or an expanded JobSeeker program. We preferred these options because they were less open to rorting by companies, treated all Australians equally, and put money directly in the pockets of households rather than business owners.
JobKeeper also cost taxpayers $101.3 billion, according to the RBA paper. So there's a question mark over whether the $145,000 cost per job saved was a good use of taxpayers' money (although the same could be said about my temporary UBI proposal)?
JobKeeper is not a 'bad' policy. It's just that we believe it could have been much better.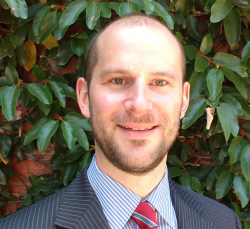 Latest posts by Unconventional Economist
(see all)