NSW Premier Gladys Berejiklian's call to open Australia to international students and skilled migrants has been shut down by reality, with minutes of a meeting between government officials and representatives of security firms showing NSW's hotel quarantine system is at breaking point:
The NSW hotel quarantine scheme has been beset with thousands of incidents, with 169 security guards sacked and at least four overseas arrivals absconding from facilities, confidential government operational updates show.

Minutes of an October 30 meeting between NSW government officials and security company representatives also show a looming crisis in the quarantine program with contractors warning they are unable to reliably extend beyond 820 daily deployments.

As Gladys Berejiklian pushes to expand the quarantine scheme to international students and other migrants, documents show NSW Police predicting that 1200 deployments per day may be needed.

"There could be more than 60,000 commencing students with the potential to travel to NSW for Semester 1, 2021," the document, partly an operational update given by Department of Premier and Cabinet associate director Shane Brady and obtained by The Australian, notes…

"Key learnings and operational indicators suggest that the current security guard force is limited and extending beyond 820 deployment per day is unreliable," the ­update reads…

The NSW hotel quarantine scheme has, to the end of October, cost $345m, with other states and territories expected to contribute about 38 per cent of that amount…
I'll be the first to admit that NSW has done a stellar job in managing the virus. It has taken in 56% of Australia's international arrivals without a significant hotel quarantine breach. And because of the state's sound contact tracing system, NSW remained open throughout winter despite gaining a significant number of infections from Victoria's second wave.
That said, opening Australia to international students and migrants when there are still 36,000 Australians waiting in the queue to return home is an obvious betrayal of the obligations of government. Not only should returning Australians take priority, but NSW's hotel quarantine system is clearly stretched to the limit and cannot safely accept any more arrivals.
Doing so would place the entire nation at risk of a damaging third virus wave, all so a handful of university vice-chancellors and business CEOs can earn fatter paychecks.
No thanks.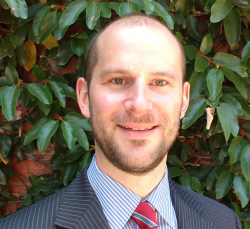 Latest posts by Unconventional Economist
(see all)