Via PEXA:

PEXA uses a simple median which does not adjust for composition (such as more sales at the bottom end versus top) or other variables such as changes in quality like renovations etc like CoreLogic does: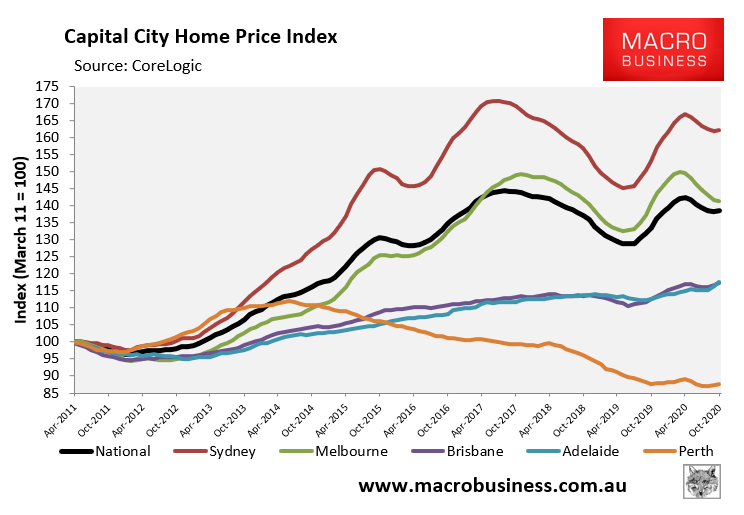 So, CoreLogic's Melbourne's at -6% and Sydney's at -3% are not necessarily out of step with larger falls in the median price at PEXA.
That said, I still don't think that either Sydney or Melbourne are going to rush into recovery. Immigration and international students are gone for years and, if anything, populations might actually shrink. Any eventual rebound will also be subdued as we decouple from China and we plod through the interminable virus fight.
As the population economy epicentres, the two cities face the largest economic adjustments so incomes will be weakest there.
Both cities are brimming with idle supply. Rents are still tumbling. This leaves investors on the sidelines and looking to much better markets like Brisbane which have people inflows and far better supply/demand equations.
To be honest, Brisbane looks much better than Adelaide and Perth to me as well.  The latter is a boom and bust market hanging on iron ore which is going to get crunched next year. Adelaide is little more than a country town.
Cheap mortgages have years to run and rates will keep falling all of the way under 1% so some of that will get capitalised into prices but Sydney and Melbourne will be pushing the proverbial uphill.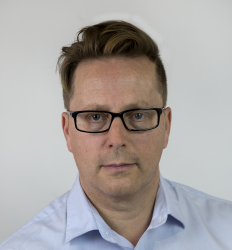 Latest posts by David Llewellyn-Smith
(see all)